Threadless Titanium Labrets now available in Europe!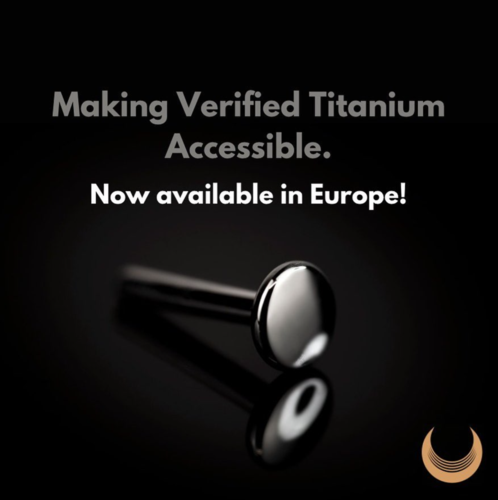 Why Titanium?

Titanium Threadless Labrets are a staple item for any piercer who uses threadless ends.

No matter how beautiful your jewelry selection is, how prestige of a studio you have, or how talented of a piercer you are, you will always need to rely on having a wide selection of high quality titanium labrets at your disposal to do 90% of your business.

After launching Junipurr and creating a wide variety of gold ends, we quickly realized that many of our clients were having trouble finding verified, reliable, and quickly available titanium labret posts. This was especially challenging for our clients in the UK and Europe.

Earlier in the year we sent out a survey and based on your feedback we learned that the next big step we needed to take as a company was developing a verified titanium labret post.

We are beyond excited to announce that our Titanium Labret posts are now available for our European clients, and will soon be available worldwide.
Shop our titanium labrets by clicking here! 
When working on our Titanium Labret Posts, one of the hurdles we encountered was "How can we stop them from rubbing against each other in transit ruining that beautiful hand polished finish without producing a ton of one use plastic?"

Well, here is our solution….
Plant based Biodegradable capsules!

Once your order arrives in studio, you can simply throw them away confident in the knowledge that should they end up in the ground, they will desolve harmlessly away in a short period. Another option is to place your empty tablets in water, and then just let our packaging do its thing - it will disappear before your eyes in a just a few minutes. Hot water and stirring works fastest!

Once fully dissolved, your water can be discarded as normal, right down the drain.

We would love to see you try this out in your studio. Be sure to tag us in your posts when you're ready to dissolve your packaging!
---