The brand has with no exaggeration been a key component in keeping many businesses open including mine. All in, I'll have been closed almost 6 months out of 12 with this new lockdown and I wouldn't have made rent without gold sales and I couldn't have made gold sales with 8-12 week turnaround times, the last time I was open I was only given a two week window to work before being closed again. I think a lot of shops will be in a similar position so I think the company should be proud of itself!

Lola Slider
Forest Piercing 🏴󠁧󠁢󠁳󠁣󠁴󠁿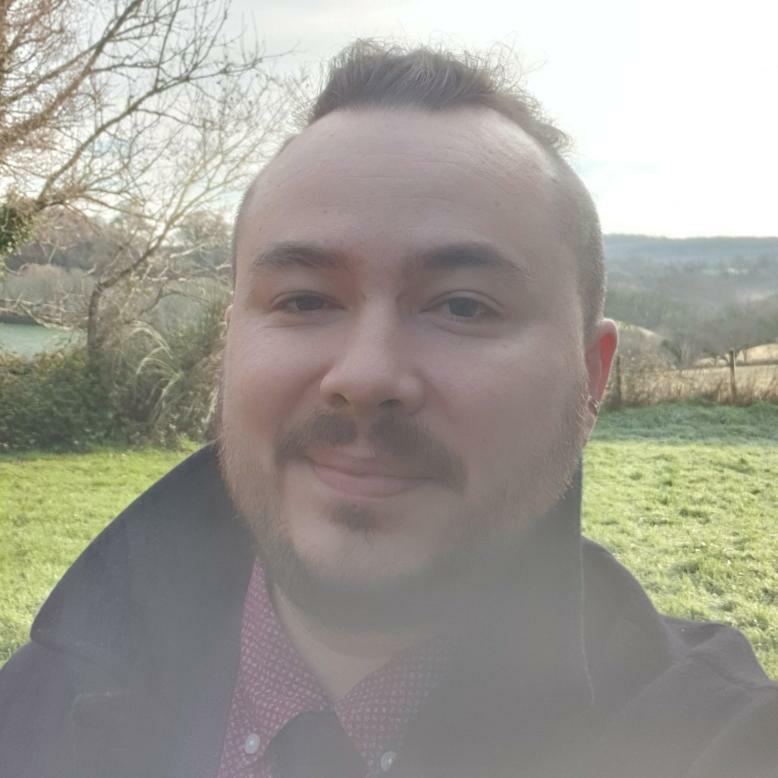 This year (the year they launched), Junipurr have supported piercers throughout lockdown, planted forests as part of their commitment to being environmentally responsible, and are now looking after our mental health too. They are hands down my favourite company to work with.

David Angeles
Angeles Piercing 🇬🇧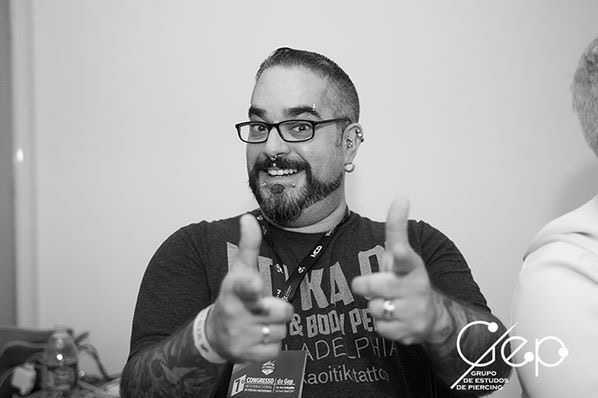 When I first encountered Junipurr Jewelry, I honestly had no idea what company it was from. A friend gave me some samples to check out, not mentioning the manufacturer. They looked exceptionally clean and were put together very well. The pins held their connections strongly, which is always my first concern with gold threadless ends. A few months later I was contacted by Ian Human, telling me all about this new gold company, and that I had to check them out. He had some more samples sent to me, and when they finally arrived, I realized this was the company that had made the ends my other friend had given me! Then I checked out the pricing, and I was even more impressed at the quality for the very reasonable pricing, and the guarantee on the jewelry. Over the past few months of dealing with Junipurr, they have been great at addressing any concerns or criticism I have had with any of the jewelry and have done so very quickly. I definitely suggest checking their jewelry and customer service out, you won't be disappointed.

Luis Garcia
NoKaOi Tiki Tattoo and Piercing 🇺🇸
Junipurr allows piercers to offer their customers designs they want at a quality they need at a price they can afford. Matched with those beautiful products is convenience, fast delivery and amazing customer care. Junipurr is a refreshing company packed with enough innovation and digital agility to initiate some much needed change in this industry. I look forward to using them for years to come and seeing how they and their catalogue evolve.

Aysh Banaysh
Hole Hearted LDN 🇬🇧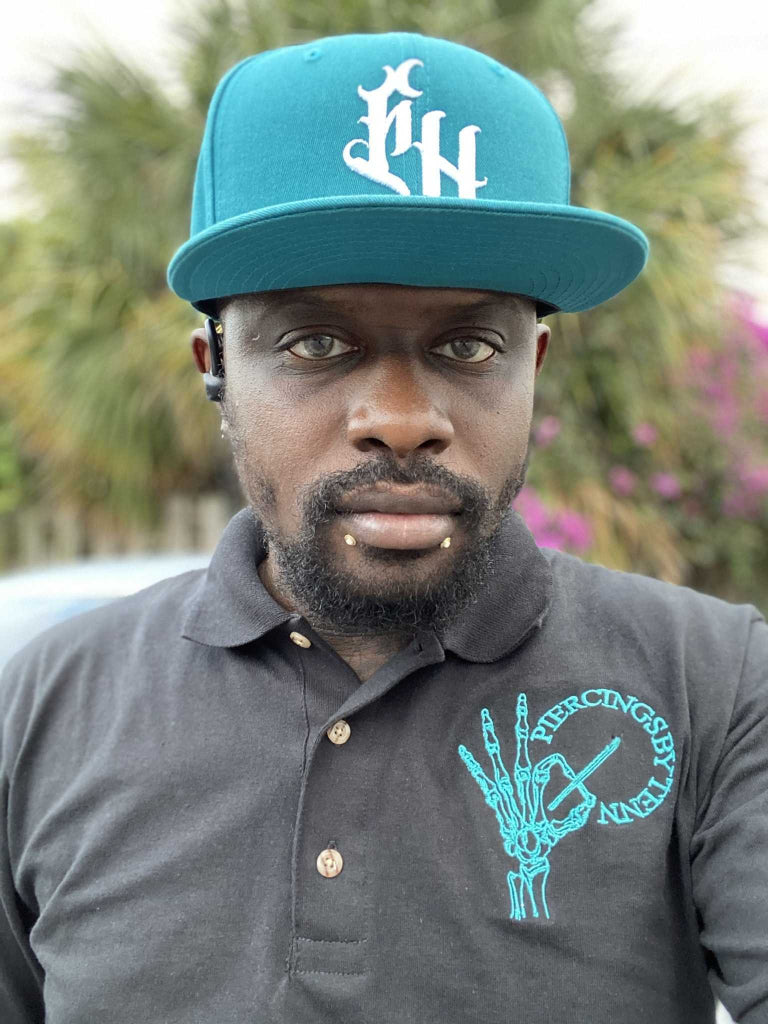 After waiting a few days for the arrival. The wait is finally over.. Junipurr Jewelry is here and in my hands! Everything was great and in top notch condition. From the clear and sealed packaging with a label, from the polished high quality gold pieces, and durable threadless pins. All of these with affordable prices.. You can't  beat that!! I don't mind spreading the word about Junipurr Jewelry! I highly recommend them!  Keep up the good work 🌙

Deron "Tenn"
Funhouse Tattoos 🇺🇸
Absolutely fantastic. The pieces are beautiful with great finishes and affordable prices. The customer service is excellent, delivery is quick and they really are working hard to listen to the needs and wants of piercers. I have sold every piece I bought and excited for my second delivery to come.

Frankie Bird
Birdies 🇬🇧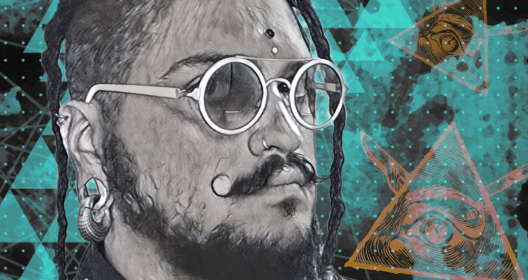 High quality gold ends , stunning polish and fast shipping with competitive prices.

Ricardo Miro
Miro Body Piercing 🇵🇷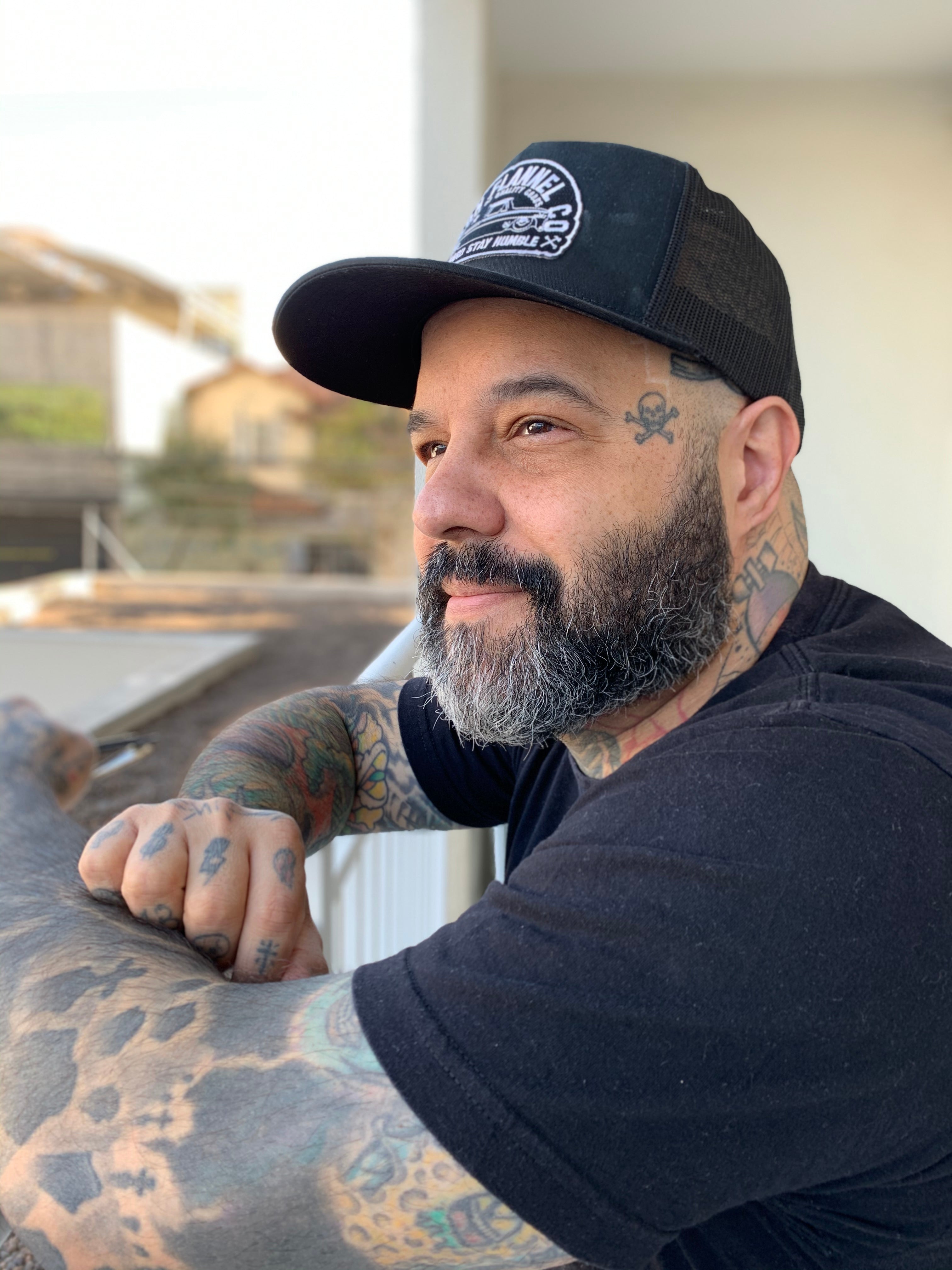 A company that really cares about our profession.
Designer, beauty, ease, speed are some qualities of this company. 
The only certainty I have is that after my first order I know I will not stop doing.

Andre Fernandes
millenniumpiercing 🇧🇷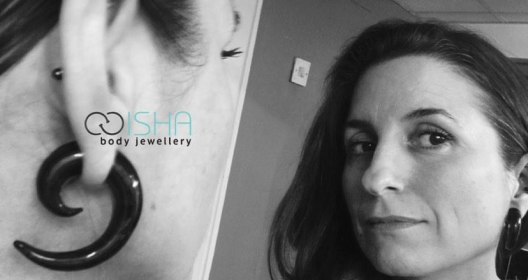 Amazing quality in the workmanship and finish on each and every piece, not to mention the attention to detail with the stylish packaging! I am so impressed with the next day shipping and only 10 days to the UK. Customer care has been second to none (thanks JMo)! Looking forward to receiving lots more of Junipurr's beautiful jewellery.

Emma
Isha Body Jewelry 🇬🇧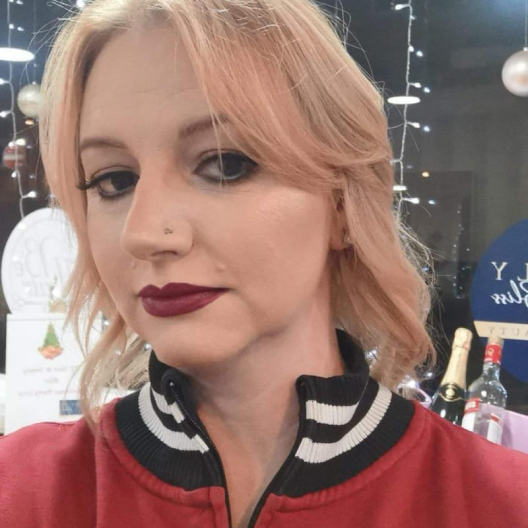 We have just received our first order of Junipurr Jewelry, and safe to say it will definitely not be the last. Pieces are selling faster than we can display them, so much so that we are taking customer pre-orders! The finish is amazing, absolutely comparable to the other high end brands that we stock, and the designs are stunning. We couldn't be more pleased! Customer service is second to none!

Yvonne Lennard
Artmageddon Studio 🇬🇧
This truly is the epitome of high quality at a low cost.

Nick Pinch
Voodoo Body Piercing 🇬🇧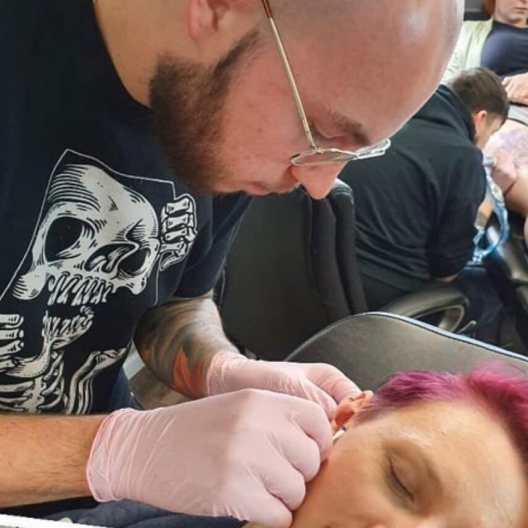 Junipurr jewellery comes in at an amazing price point with amazing quality and impeccable customer service. The polish is second to none and designs are brilliant. I could not be happier with every aspect of my experience with Junipurr and look forward to placing my next order.
Joshua Hawkins
BW Tattoo Studio 🇬🇧
We are impressed on the quality and price point on Junipurr jewelry, as well as the strength of the pins and the mirror finish. The staff is super friendly and the turnaround time is very quick. Our customers are loving the designs as well. We will definitely continue to stock Junipurr in our studio!

Corey Godoy
Atomic Tattoos 🇺🇸
Very durable, very high quality finishes, and great settings. I've supported Junipurr since my time as a sales position at Pierced and I still will forever love it when I get to use it for my portfolio!

Sabina
Pierced 🇨🇦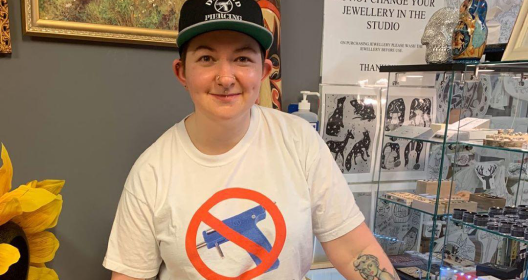 Junipurr have stunningly crafted pieces that I've had the pleasure of adorning the bodies of my clients with. I had their jewellery in stock for one week and already have custom orders from clients. The company are fresh, exciting and understand the demands of their clients.

Jo
Body Piercing by Jo 🇬🇧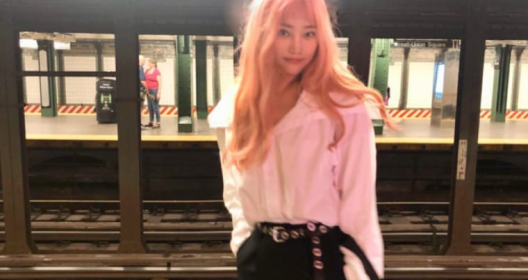 I liked the shine and the color of the jewelry. Quality was great and looks good on pictures as well! Very satisfied with turnaround time, love the simplicity of designs that will look good on other jewelries. Love the way it packs too; individual package with the labeling, it made my life more easier and convenient to organize also.

Mona Kim
West 4 Tattoo 🇺🇸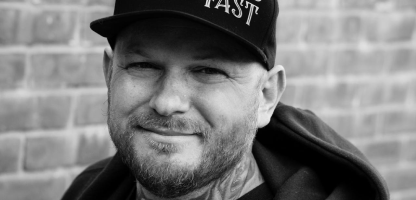 They have worked incredibly hard to create a beautiful, high quality product that performs brilliantly AND backed it up with a lifetime guarantee on materials and workmanship. It's been a pleasure to be a part of this project and this is just the start. I would recommend anyone to give them a try, you won't be disappointed.
Best price - Great quality - No long wait times - Sells Fast - what's not to love?

Ian Human
Hold Fast Body Arts 🇬🇧
This jewelry company is gonna take the industry by storm.

Ryan Hundley
Radiance Piercing 🇬🇧
Beautiful pieces, for such a new company it won't be long before they are spoken of in the same breath as some of the more well known brands. Tried their ends on a few companies threadless posts and they fit very snugly, people won't lose this jewelry. Cannot wait for future designs.

Mick Stocko
L1 Electric Tattoo Co 🇬🇧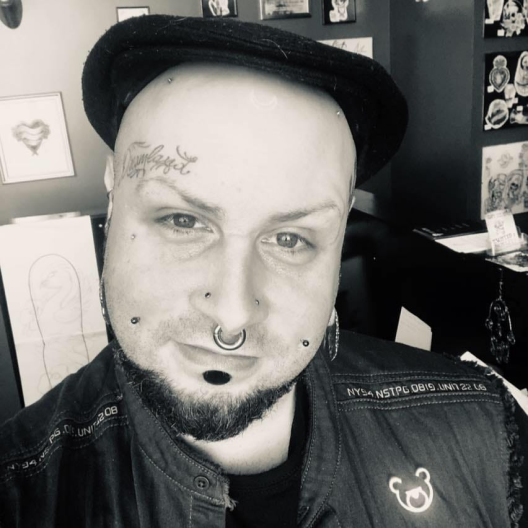 They are beautiful pieces! Wonderful shine, well crafted and elegant.

Lou Safire
Twisted Monkey Studio, Ipswich 🇬🇧
I could not be more excited for the accessibility to quality jewelry at such a great price.
The ease of ordering as well as shipping and delivery times are phenomenal.
I am excited to carry Junipurr Jewelry in my studio and bring beautiful gold options to my area! 

Andrea Martinez Wood
Citrine Piercing Studio 🇺🇸
Getting to do product images for the shop was such a breeze with the beautiful finish on all of the pieces.

Caerdwyn
Hot Springs 🇺🇸
The polish is outstanding, and they are all beautifully finished, I cannot wait to share these with my clients and put another order in!

Rosie Matthews
The Electric Lady 🇬🇧
Junipurr Jewelry, what can I say? I'm very impressed!
The quality of each piece is spectacular, with a brilliant polish! I am new to using threadless jewellery but have been converted instantly by our first order (which arrived speedily as well!)
Their customer service deserves a mention as well, quick to reply, informative and friendly! Looking forward to what's to come! 

Charlii
Pulse Piercing 🇬🇧
I was absolutely blown away not only by the build quality and surface finish of the jewellery that Junipurr product but also by the vast array of options they bring to the table, so much variation that even the most discerning jewellery aficionado would be spoilt for choice. All this, at such a fair and affordable price is nothing short of incredible, Junipurr have opened the door to high end jewellry to body piercers at large!

Stephen Clarke
Apex Body Piercing Studio 🇮🇪
Overall I really like the jewelry and the time you took for writing the card as well . I really like the shininess of them. I love that your gold jewelry is safe, nicely finished and affordable. And I like that your designs are different as well so I'll definitely keep an eye out for you!

Samantha Greenwood
Sparkling Piercings 🇳🇱
For a new company the pieces are beautifully made and have a superior finish. I can't wait to see what's next as if this is the start then this is going to be something special.
Olly Todd
Factotum Body Modification Studio 🇬🇧
We absolutely adore your products!! They got here swiftly in beautiful packaging and they are superb quality- the finish and polish on them are excellent and they look stunning.

Serena
Flux Piercing Studio 🇬🇧
Your polish is to a mirror finish - super impressed so far!   The delivery time and the communication have been incredible so far.  I thought the pricing was super fair!  Your current selection is great and I can't wait to see all of the unique pieces you've been coming up with online come to life!!   Looking forward to seeing your growth in this industry - you guys are truly doing an amazing job with everything so far! Your website is super user friendly and I appreciate you reaching out and keeping in contact.

Tori Antolovich
Tribal Expression 🇨🇦
Talk about an all around great company! I am always excited to try new jewelry brands that emerge in the industry to see what they are all about. Junipurr encompasses everything I'd like to see and more! Every piece has an immaculate polish, pin strength and securely set stones; not to mention sell like hot cakes! If you are looking for your new favorite jewelry company, you've found it.

Ryan Dreyfuss
Relic Body Arts 🇺🇸
Everything about Junipurr is amazing.. The price, the quality, the customer service... All amazing. Thank you for doing what you do xx

Lucy Davies
Odditorium Aesthetics 🇬🇧
Just a few days after I received my first order from Junipurr, I placed a second and bigger one.  The jewelry has a very nice polish and the gold tones are amazing.  Especially the white gold is one of the brightest I've seen so far.  The immediate shipping and lovely customer support is the icing on the cake.

Hilde
Madet Tattoo & Piercing 🇩🇪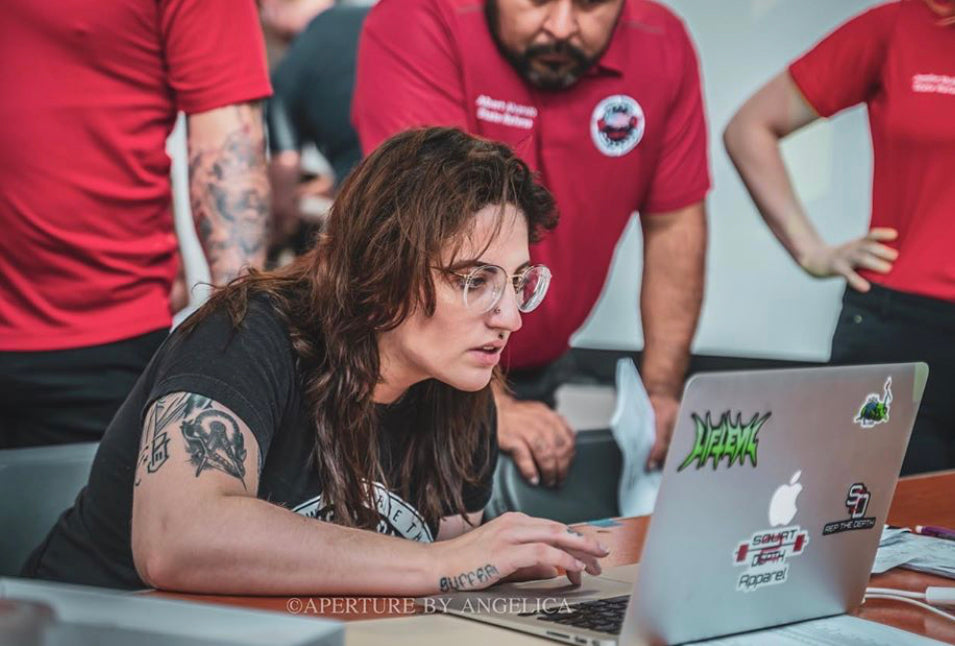 I'm really impressed with the jewelry from Junipurr. The polish is top notch, with low profile gem settings and sturdy pins as well. The hinge on the clicker opens smoothly but feels stable and not at all wiggly. This jewelry will definitely be a staple in my cases.

Ali Pope
Native Rituals 🇺🇸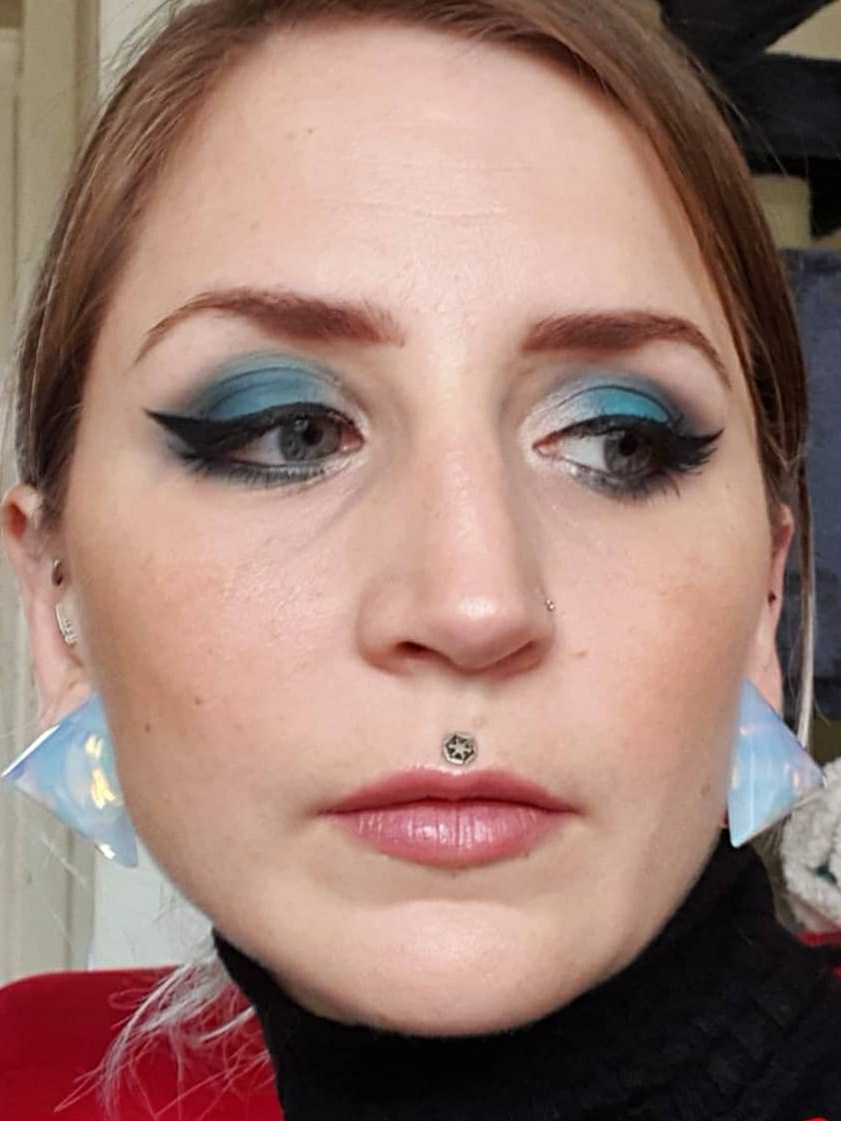 The first thing that jumped out was how fast the shipping was. Like lightning! And the customer service is amazing. The pieces are super cute and well made, the hinges are super smooth, the settings are sturdy, the pins are strong. And what I like also, is that this company feels human. Of course other companies are run by humans but this company feels smaller, more personal, accessible, familiar... human. 
The service, the fast shipping, the cute designs, the reasonable pricing, the efficiency, the life time guarantee, the quality... add it all up and your result is: Junipurr

Emmie Velders
Soesha Piercing 🇳🇱
Junipurr jewellery has so many beautiful designs with a superior finish, the price is lower than you would expect for this quality.  The first delivery disappeared form our cabinet rather quickly!
The customer service is amazing too.

Rhianna Jones
Rhianna Jones Piercing 🇬🇧
So far, I've been quite impressed with Junipurr's pieces! The price point is actually pretty good considering the quality that it's offered, and delivery times are super quick. The pins seem to be strong and the polish on the pieces is quite amazing, not to mention they look even more stunning in person than online, and that they keep coming up with tons of new design ideas that look awesome! Also, I feel like they genuinely care about their clients and I can't wait to see this brand grow even more in the future!

Inês Rafael
Black Bird Tattoo Parlour 🇵🇹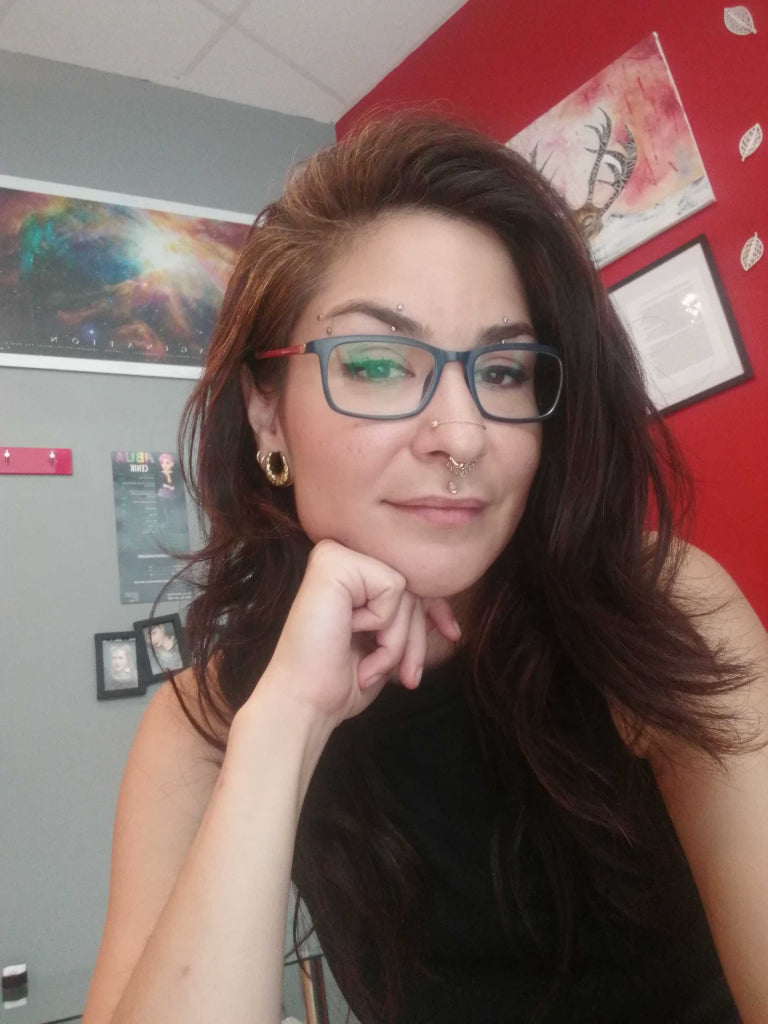 I'm blown away by this company! The jewelry I got is beautiful, great polish and a nice, sturdy hold on the pins. I really love the colour of the rose gold! The prices are affordable but the thing that I was really blown away by, was the speed of shipping! No more long waiting times as I can get the jewerly in a week. I really love the jewelry selection, the designs are beautiful and there seems to be more new ones everytime I log in. I appreciate what Junipurr is about and what they are trying to do, I can't wait to see what other great stuff they are going to do in the future.

Aleksandra Žitko
IBUA 🇸🇮
I absolutely loved the jewelry.  Really lovely selection, high quality polish, excellent quality.  Very good pricing and quick delivery.

Hayley Cairns
Needle in a Haystack 🇬🇧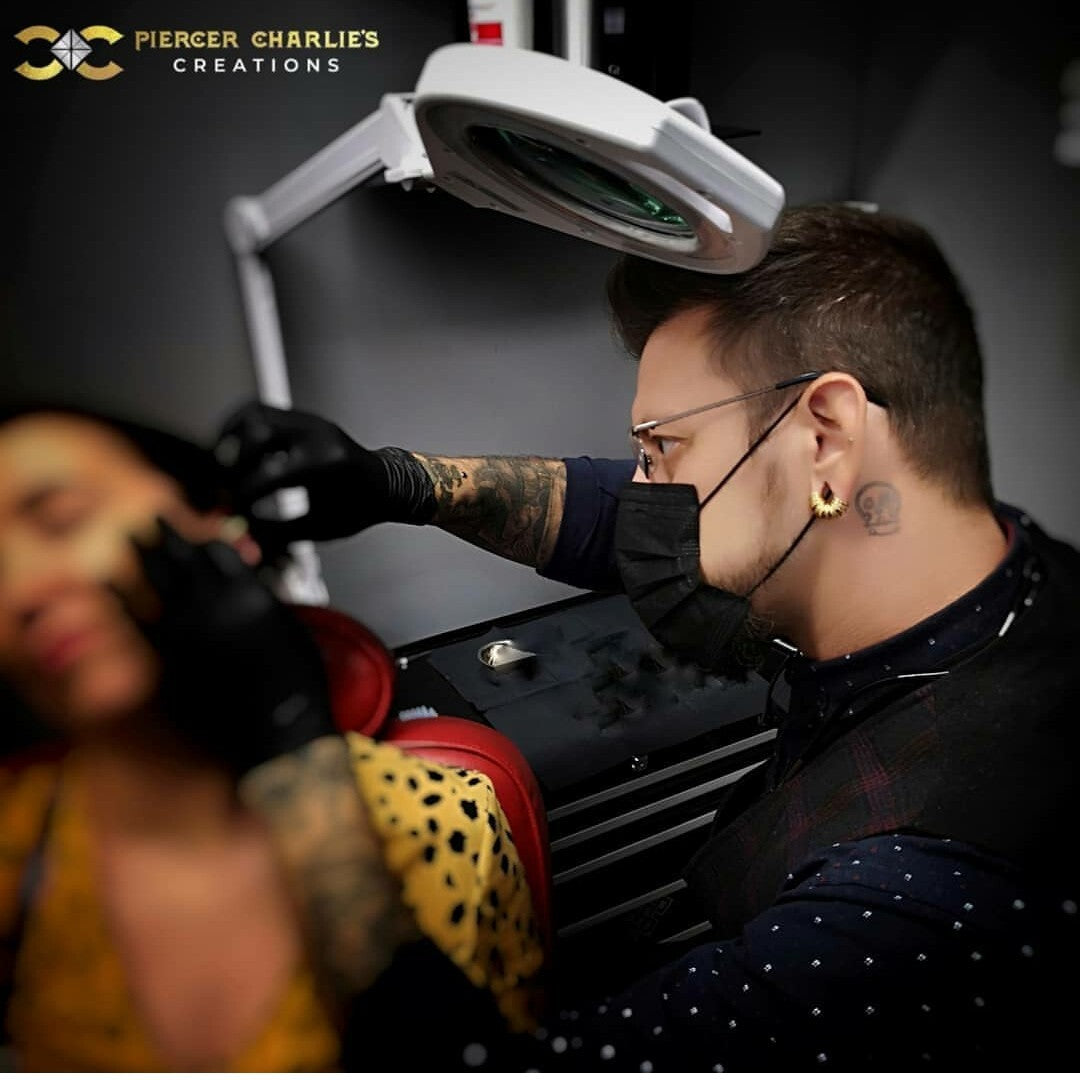 Great quality and amazing designs. Perfect customer service with fast shipping. One brand that we all need to support

Efstratios Karanikolis
Piercer Charlie's Creations 🇮🇪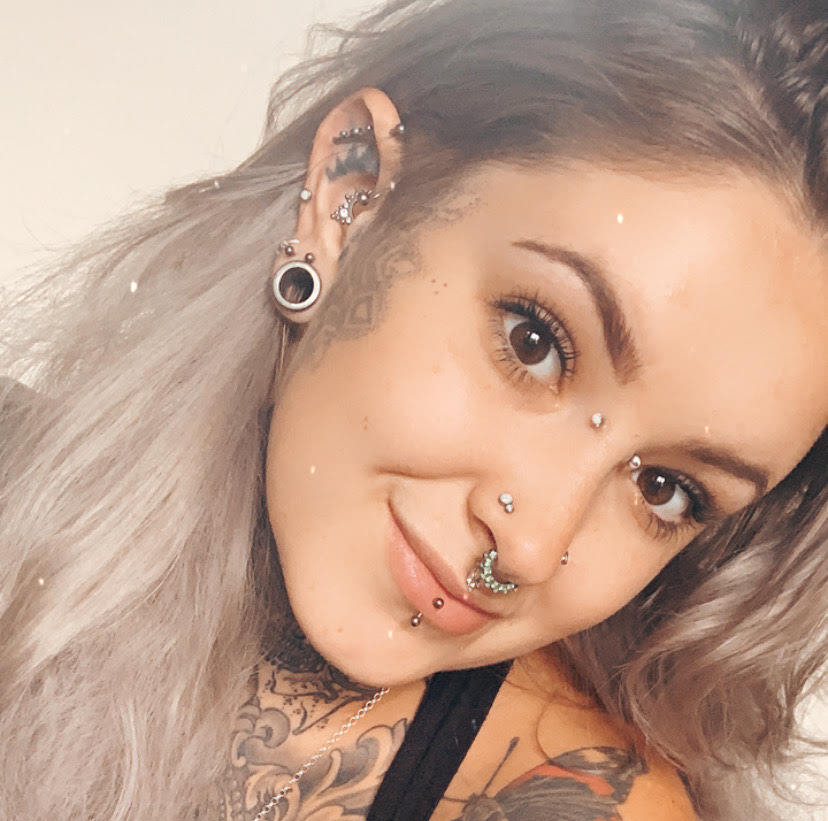 I could not be MORE happier with Junipurr. Not just the jewellery but the company as a whole! Their service is second to none. The designs are beautiful and the finish astounding! And the best thing is it is all affordable and accessible for everyone, and that's what makes them so special! You no longer have to dream to one day have gold- Junipurr is a dream come true!

Jess Sellars
The Luna Collective 🇬🇧
Junipurr has surprised me! The pieces have a perfect polish, pin strength and very nice designs. Superior finish! It certainly seems like a safe bet, if you are doubting do not hesitate. Also the customer service is outstanding!

Monica Fernandez
Black Flamingo 🇪🇸
Fantastic quality, incredible customer service, beautiful designs and short shipping times, all at a low - cost. My new favourite jewellery company.

Ricki Duncan
The Piercing Co 🇬🇧
I received my first order today and I jumped for joy ! I'm gob smacked ! Your jewellery is absolutely gorgeous and it came super fast too ! I'm extremely proud to carry your jewellery in my studio and you have a lifetime customer in me ! Thanks again 
Skyelet
Royal Jewels Professional Piercings & Jewellery 🇺🇸
Creative and unique designs that fit beautifully anywhere you put them. For a new up and coming company, the craftsmanship and quality make me really excited to see what comes from Junipurr in the future.

Alex Kidman
Pierced 🇨🇦
I've been selling junipurr since right before the lockdown. 
It's like selling candy to a baby. 
The designs are so well made. People love them. 
The prices are affordable which makes selling them easier to people who normally don't have the budget for it.
I'm soo happy that we made the decision to carry Junipurr. And will keep supporting this great company!

Aiko hosten
Burning Moon 🇧🇪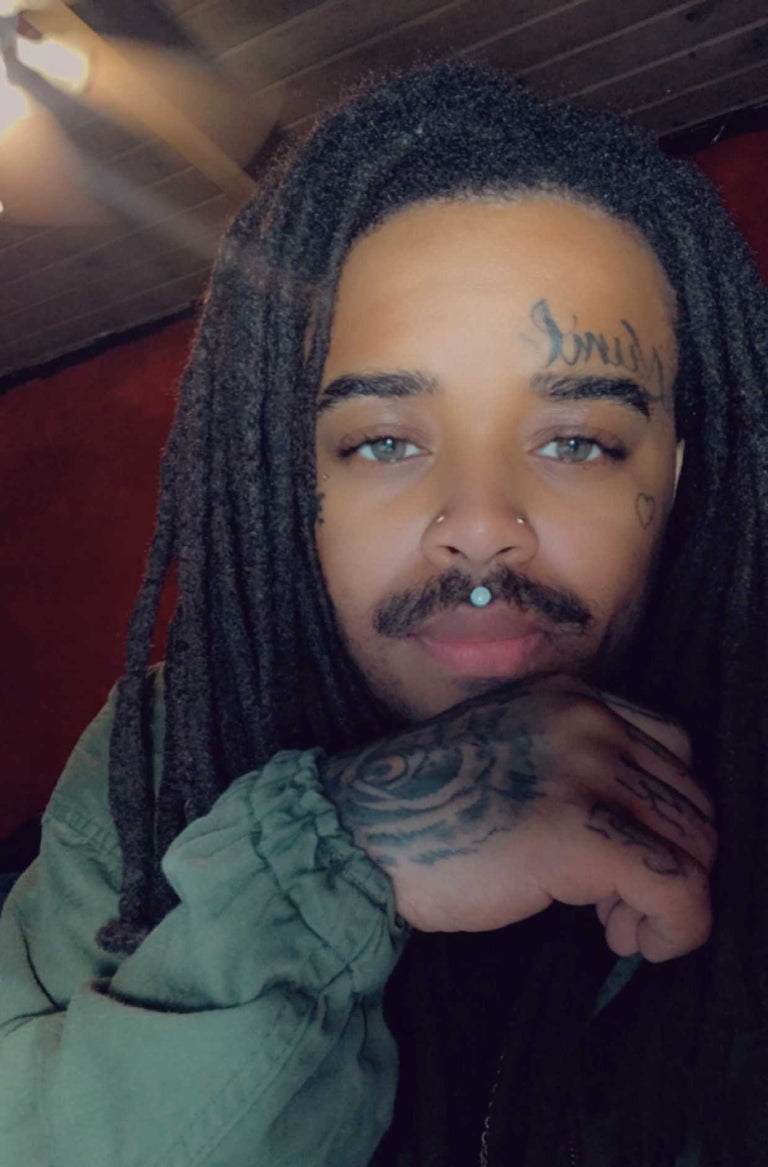 The quality and turnaround from Junipurr is astonishing.
I sat and bent their pins for a while and there was no give at all. I definitely will be buying more!

Shwayze
Empire Tattoo Studio 🇺🇸
I'm so excited to carry Junipurr Jewelry in my studio to bring more options to my clientele. I'm impressed by the polishing, sturdy pins and setting on the jewelry. Can't wait to have more designs in my studio ❤️

Vivi Madero
Fox Labyrinth Body Piercing 🇺🇸
I am so pleased with the company Junipurr Jewelry. I love the way they ask opinions from people in the industry and continue to change to best suit the needs of piercers. The gold pieces are beautiful with great attention to detail and the quality is outstanding. I highly recommend them to all my piercer friends!

Annie Buechlein
Annie Patrick Buechlein 🇺🇸
In my experience there have been few jewellery companies that have been so quick to innovate, implement changes or engage with piercers. Its refreshing to see that drive from Junipurr.

Sean Powell
Empire Tattoo and Piercing 🇬🇧
I have heard great thing about Junipurr recently so I decided to order a piece to check out the jewelry for myself. I was blown away! Shipping was super fast, prices are great, the polish is amazing, and the pin was nice and sturdy. What more can you ask for? I'm definitely going to be ordering much more!

Casey Morason
Red Wing Tattoo 🇺🇸
I am so excited to be apart of a team that cares about quality,  and providing it at a reasonable price,  I am blown away at the quality of junipurrs jewellery and am so impressed by their communication with piercers, short wait times for shipping,  affordable products and superior quality. I'm happy to be apart of a team that shares my vision on body piercing and quality.

Heather McFadden
Body culture piercing 🇦🇺
Junipurr, in its very short time has made a huge impression. By listening to feedback from professionals and building relationships, sending out free samples so artists get to try the product risk free, working with piercers to answer all questions and making sure every change happens in a timely manner, even resending samples to show any changes actually being made!
You can tell that Junipurr care about piercers and the clients they create jewelry for and I am extremely proud to get to be part of that.

Gina Langton
Pierced by Gina 🇨🇦
When I first heard about Junipurr jewelry, I was a little skeptical. I am that way with all new jewellery companies. So I took them up on their offer, ordered some of the jewellery and was really impressed with the finish and quality. Any feedback I had for them, they were very receptive to hearing. This is definitely one of my go to lines. The pins on the threadless ends are attached securely and hold the piece in amazingly.
Jason Friday
Piercings by J 🇨🇦
Junipurr is everything i want when I order jewelry. The design are great and nicely made. Polishing is great and pins are solid. Shipping was fast and the customer service is very good. I can tell there is lot of passion and knowledge of what we need and do, in that company.

Sabrina Martin
Black Dahlia Piercing 140 🇫🇷
I first encountered Junipurr Jewellery after Ian Human told me about some samples to check out, so I applied to check them out as we stock a large range of jewellery from many companies, dealing with a great amount of high-quality pieces and I have to say these pieces are put together so well, the finish is superb! The pins hold their connections which is super important for my client's peace of mind for any gold threadless ends. Then I checked out the pricing, and I was even more impressed with the reasonable pricing with exceptional quality backed up with a manufacturer guarantee on the jewellery and super fast shipping! Over the past few months of dealing with Junipurr, I had waited to review the jewellery to really see how it performed and they have not disappointed! Junipurr clearly has worked incredibly hard to create beautiful, high-end products that perform in the real world, I've now placed a large order with them and this is just the start, We are so excited to see Junipurr do big things and I would recommend any piercer to invest as you won't be disappointed.

Daryn Webb
Daryn luxury piercing Cardiff 🇬🇧
The jewellery from Junipurr is cleanly worked, the polish is lovely and the pins are outstanding. Every pin in my order was in a perfect 90 degree angle, all attachments finish cleanly. The pins are very easy to bend and still the hold is secure. Everything I want from threadless jewellery.

Tanja Podjaski
tanuschka_bodyart 🇩🇪
How great the jewellery of Junipurr is, can already be seen from the other testimonials. Easy access here means not only fast delivery times, but also that it is super easy to place an order via the homepage. This makes ordering jewellery really fun!

Enrico Gerstung
dunkelbunt_bodypiercing 🇩🇪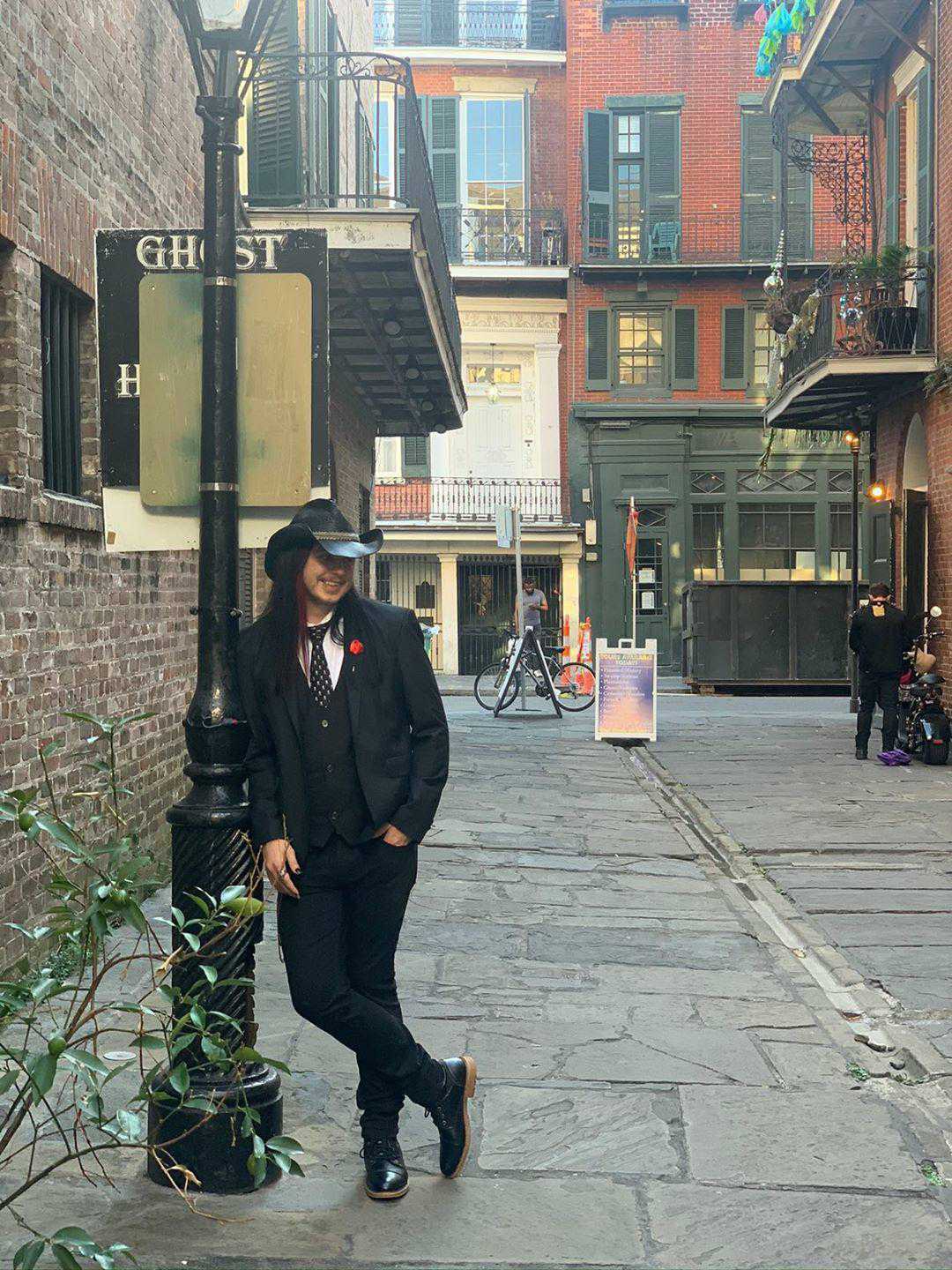 I'm so excited to have received these beautiful pieces so quickly! The response time between this company and piercers has been outstanding. They address every question and concern you have with no hesitation. The pieces I received were absolutely stunning and put together so well. I'm overly impressed with this company and I'm glad I was shown Junipurr by another piercer. I'll definitely be ordering more jewelry soon!!

Alex Peach
Dead Set Ink 🇺🇸
I randomly stumbled upon Junipurr on Instagram and was immediately intrigued. I didn't know anyone who had their jewelry at first but then a friend of mine started carrying them. He spoke VERY highly of them and I slowly started seeing other friends use them. I took the leap and signed up and ordered! The photos online don't do their work justice. It's absolutely beautiful and I'm so glad I decided to get them a try! Not to mention their customer service is impeccable. I couldn't be more satisfied with Junipurr. Definitely make the leap. You will not regret it.

Scotti Fitzgerald
Legacy Arts Tattoo 🇺🇸
This company has been an absolute God send for me! Being newly self employed in the industry (hence still building up a client base and so on) it's been difficult to afford jewellery to the high standard I want to keep. I'd put the idea of stocking gold jewellery to the back of my mind for now, as it was simply out of my price range, until Junipurr opened!! I'm super happy with the quality and finish on the pieces I've received so far and can't wait for more to arrive! Also have to say how pleasant communication has been too, along with super fast responses :)

Hannah Williams
Hannah W Body Piercing 🇬🇧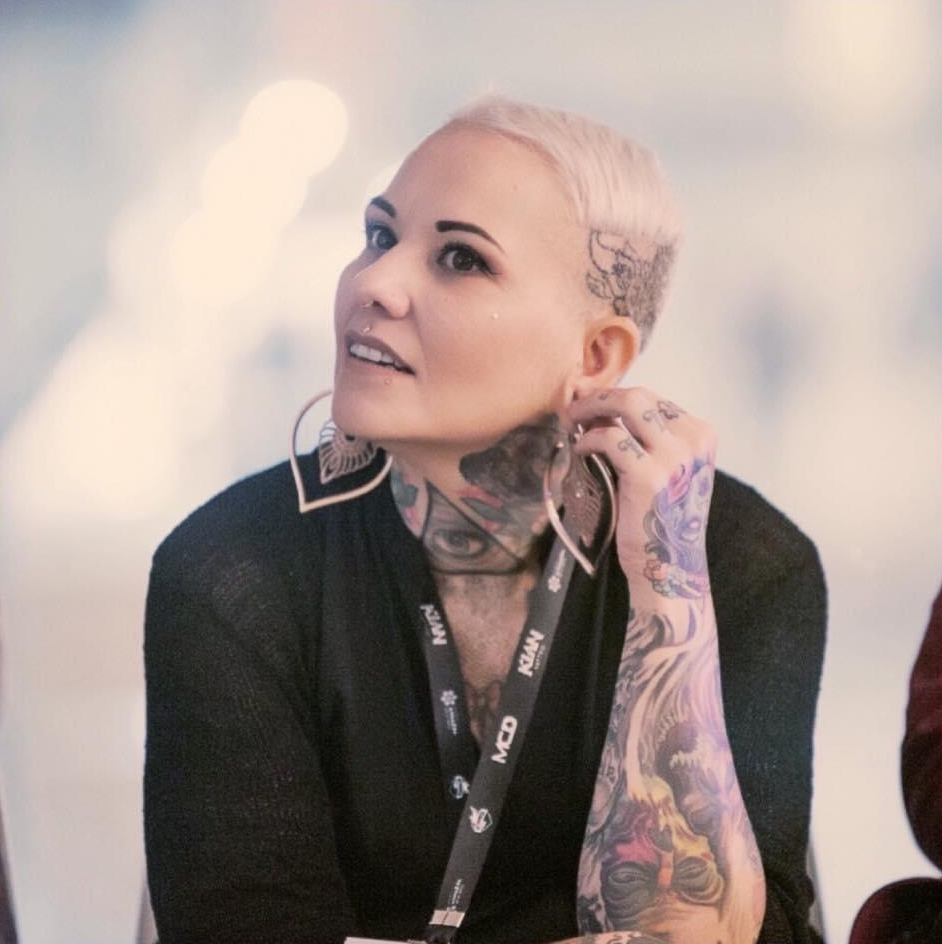 Jewelry it's amazing and service it's incredible. Prices are affordable and the communication with the company it's easy and fast

Gladix Porca Miseria
Golden Eye Piercing & Tattoo S.C 🇪🇸
Quality products with a nice high polish! Great price points, and some nice designs! Definitely would recommend this company to any piercer!

Adam Catanese
Electric Chair Tattoo 🇺🇸
"Quality gold jewelry, well made and perfectly polished. Beautifully designed with various models to choose from. It is a great investment and excellent value for money. Junipur has done a really great job and working with them is a real pleasure. Special thanks goes to their customer support team for their professional approach."
Hujo

Dejan Huskic
Devil piercing studio 🇭🇷
Received my 1st order last week and just placed my second. Great quality and fast shipping. My clients are thrilled with the price points. I had a few questions and they were answered promptly. Fantastic service. I look forward to continuing to carry Junipurr.

Kailey Pollok
North point piercing 🇨🇦
Over the moon! ~ So excited to receive my first ever gold order, and I couldn't be happier. High quality, beautiful finish, reasonable prices and amazing customer service!
Highly recommend, and I can't wait to order some more in the future! 🌙

Abbie Hamilton
Elysian Ink Studio 🇬🇧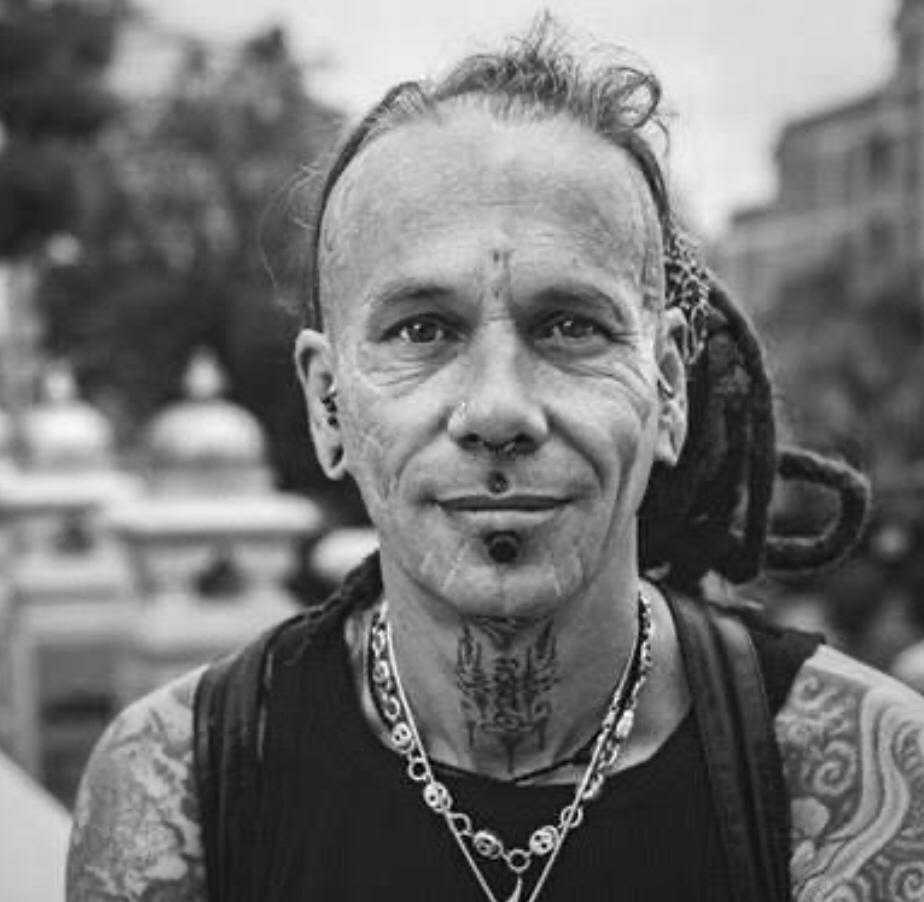 We have found junipuur as a company to be incredibly accommodating and no attitude/ego to deal with. Stunning jewellery, lovely designs and super quick delivery - what more could you ask for!

Quentin Inglis
Kalima Emporium 🇬🇧
I highly recommend Junipurr. Their gold is stunning, classy, and all around perfection. We sold through our first pieces so quickly we were able to place a second order, double the size, within two short weeks. Because of Junipurr, we can now carry quality 14k gold IN STOCK and not just for special orders. Thank you to everyone who works at Junipurr! Shipping is quick, and their customer service is excellent. We are excited for our next shipment to arrive!
-Tricia, Ink'd Out Tattoos 

Tricia Brewster
Ink'd Out Tattoos 🇺🇸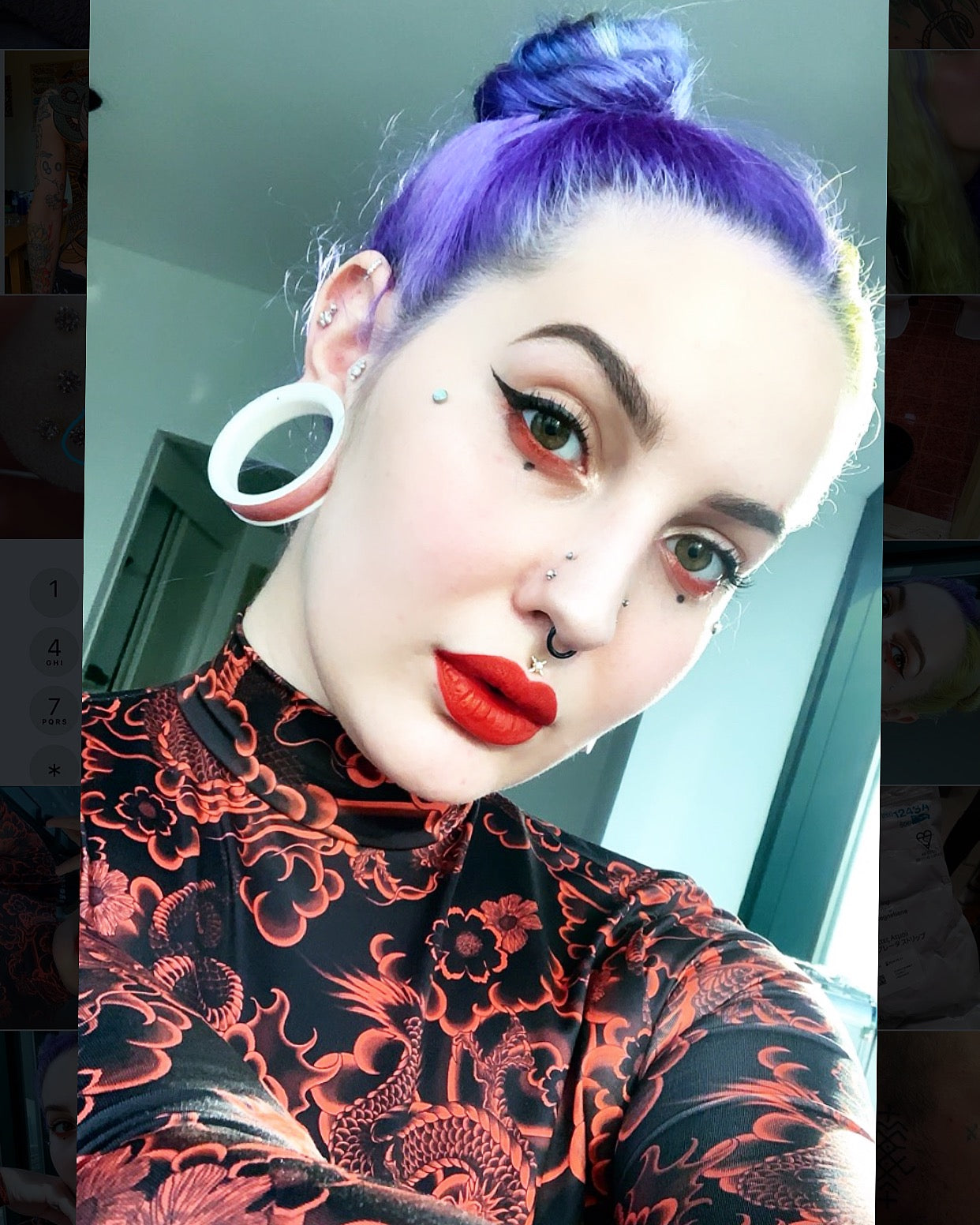 About the jewellery, we did a small order with few yellow gold and white gold tops, also a ring. 
I have to say that I'm so happy with the models, not just for their shape. I'm glad to see that you take care about the finish polishing, is important for us to see an smooth result and not just in the front. I liked to see how plain and perfect was the feather top on the back, it was something that I really appreciated. Also, the transparency of the opals, and have the clicker option on rings is super!

Aroa Martínez
Paradise Tattoo & Piercing 🇫🇮
Junipurr is going to change everything. Top notch product with minimal wait times, ethical accountability and incredible customer service...what else could you want? I like to stand behind companies that stand behind our industry; that's exactly what Junipurr is doing. Making gold accessible to everyone and looking damn good while they do it.

Coyote Black
Mantis Piercing 🇺🇸
Customer service it's excellent, Ian answered all my questions really fast.
Ordering with the web shop it was really easy and shipping super fast, just two weeks.
Packaging it's really good and the sealed bags protecting the pieces are perfect. Jewelry has high quality polish, pins are really strong and easy to bend at the same time.
I'm really happy with my first order which I'm selling really fast and my customers are in love with their new jewelry, What else!!!!!
I only have good words for Junipurr and invite you all to try their jewelry.
Jose Carlos
Black Heart Tattoo 🇪🇸
Really love the jewellery, high quality, great finish. I highly recommend to anybody looking to stock gold or anyone who already does 10/10

Samuel Tune
Federation Piercing 🇬🇧
In recent years, body jewellery has expanded and become more accsessible to piercers at all stages in their career. I've worked in several jewellery suppliers during my time as a piercer, and have instantly found love and respect for Junipurr. They are a company that has taken time to listen to the needs of piercers, and work to produce jewellery with their best interests in mind while working to a high standard using safe materials.

Esther Stewart
Set Sail tattoo studio 🏴󠁧󠁢󠁳󠁣󠁴󠁿
If like me, ethics are important to you, then Junipurr will quickly become one of your new favourite manufacturers.
They are dedicated to meeting and exceeding our expectations on product quality, customer care and service.
Junipurr are firing on all cylinders and I'm excited to see what the future brings.

David Osborne
Chant Adornments 🇬🇧
What impressed me about Junipurr is that for the first time I see a jewelry company who really wants to help piercers. Both producing gold jewelry at a fair price and also speeding up delivery times.

Corinne Zorzan
Royal Fang Body Piercing 🇮🇹
Junipurr is bringing affordable, stylish gold pieces to the market. With a range of finishes and sparkle they are my favourite pieces. They also have an awesome support team!  As a new company available in the UK they are slaying it!

Ashleigh Downey
Prism Laser 🇬🇧
I heard about Junipuur right after coming back to the studio after our COVID break. It was awesome to see a jewelry company come in with competitive prices that allowed us to start our gold jewelry expansion. So many wonderful pieces with excellent prices, and they keep expanding their catalog! Not to mention how responsive their social media platform is. Involving themselves with piercers who share their pieces was reassuring to me. They will be apart of our shop for a long time!

Robert Ford
Stiehl's Body Modification 🇺🇸
Flawless quality, stunning jewelry details. the jewels arrived in an elegant package and in a very short time. thanks Junipurr, I'm looking forward to receiving more jewels from you

Massimo Poma
elmaximotatuado 🇮🇹
I don't know how to put into words with how impressed I am with Junipurr Jewelry. First off, they not only come on the scene with amazing and affordable gold pieces off the bat but have continued, with incredible consistency, to put out phenomenal and unique designs! They are so customer service based and friendly to work with. Their shipping is Q U I C K, and I honestly have never been so impressed. I had a scare with our postal service where they did not deliver our order and instead were sending it back and Junipurr not only answered my email immediately at 11pm, but was willing to jump through hoops to try and intercept the parcel and redirect it. They didn't hesitate, they worked with myself and their team and luckily everything ended up fine. I and my clients CONTINUE to be floored by this company- you have a lifelong customer.
Salem Black
SinnerG Tattoos & Dark Arts 🇺🇸
I'll be honest, I was skeptical at first, as I am of every new jewelry company I stumble upon. But even after giving Junipurr a rough time, ordering my favorite design equivalents for thorough inspection, I was immediately impressed!
The ordering experience was super easy, prices where great, customer service was excellent, and shipping times are ridiculously fast.
Junipurr is the stepping stone to making quality jewelry more accessible to all.

Tom Robinson
Urban Body Tattoo & Piercing 🇮🇱
Lasted less than an hour in these case!  Thanks for making beautiful jewelry, and great customer service!  Our first order was purrfect!!

Dallas Belden
Durango Professional Piercing 🇺🇸
I will stock Junipurr's gold jewelry without hesitation. The polish and craftsmanship on each piece, is flawless and eye catching. It is important to note that Junipurr's customer service is friendly, attentive, and efficient. Communication is a breeze. It's so refreshing to work with a company who is so easy to work with.

Taki Edwards
Platinum Koi Tattoo Studio 🇺🇸
Gods! I love Junipurr jewelry! Before y'all I wasn't able to bring in many high quality gold companies to my small city in Texas, now I have people placing custom orders and totally in love with the many designs! I'm so happy to have found Junipurr Jewelry!!!

Vanessa Bathory
Brand Tattoo Studio 🇺🇸
Upon touching, photographing and working with Junipurr jewelry I can confidently say that it is among the best quality of any fine gold jewelry in the piercing Industry. In awe of the polish and these luster of each piece, I'm looking forward to carrying the plethora of designs that are available and always being added to their growing gallery!

Dan Chanthongthip
Fidelity Tattoo Company 🇺🇸
I'm seriously in love with everything about Junipurr! The polish is flawless, the pins are secure, and the designs are unique and so fun. Anytime I have a question it's answered immediately - seriously Jennifer responds to my emails within minutes usually.
I was a bit hesitant when I placed my first order back in May as I always am when working with companies who are new to me but I've been consistently impressed and can't wait to see what new designs they come up with next!

Trinity Kesterke
AVA Piercing Company 🇺🇸
I've been really impressed with the jewellers at Junipurr from day one, and they've only ever made steps forward from there. The quality is exceptional, and the polish is second to none!
They're new accessories range has made a huge difference to our studio too. Especially the wand. JMo popped one in our last order and, once people had an idea of what the piece would look like installed, Junipurr quickly became our biggest seller. We sold every piece we had inside a week!

David Angeles
Angeles Piercing 🇬🇧
About to place my third order tonight, and pretty excited to get into the stock list. I'm beyond impressed by the quality of this jewelry, and the amazing support you guys give your clients. With an amazing turn around rate from point of order to my door, to friendly pricing that makes me feel better about not breaking my clients wallet, I am beyond thankful to be able to offer your product in my studio. Thank you!

Josh James Roy Darby
Golden Temple Tattoo and Piercing 🇨🇦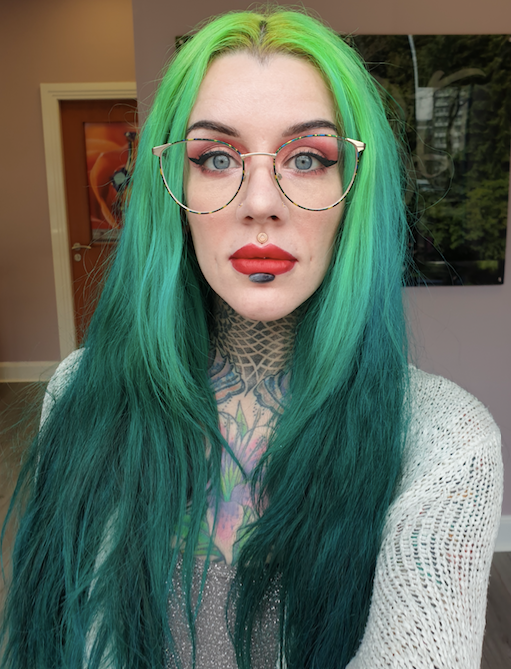 I am thrilled to see a company actively engage with the piercing community over its needs, create high quality products based on those needs and supply them in a manner that meets the work demands of the 21st century piercer.

Lola Slider
Forest Piercing 🏴󠁧󠁢󠁳󠁣󠁴󠁿
I'm proud to have brought Junipurr to Northern Sweden. Top quality jewellery with breathtaking designs that my customers absolutely love! I'm also proud to support and carry Junipurr because besides supplying the industry with beautiful jewellery, they also support and care about piercers and the piercing industry.

Tais Fernandes Mariano
TF Piercing
Buying gold with a company has never been so stress-free & easy! I love how clear & user friendly the website is (technophobe here!) & their customer service is phenomenal! For such a young company you've made massive waves so far & I can't see where it takes you!

Rae George
Ethereal Aesthetics 🇬🇧
Junipurr makes some of the best looking gold jewelry that I have seen, especially at such an affordable price. I am extremely proud to carry this jewelry and spreading the good word!

Mike Bottorff
Piercings By Mike @ Accent Tattoo 🇺🇸
A young, quality, future-oriented company that is always available. It's increasingly difficult to find businesses that are careful to our woods and to improve our unique planet. The jewels was created by the advice of us artists, accessible with a high quality gold. Cannot wait to see what other special designs they are going to do in the future!

Alessandro "BodyMod" Battocchio
B-hills Tattoo Studio 🇮🇹
Junipurr does so many things right! Starting with their ethics, when the wrong voices get louder and louder, it becomes more important than ever to take a stand. And that's what they do! It continues with support. Junipurr gave me the chance to offer high quality jewelry, which has helped me develop in many directions as a piercer. And they listen to their piercers, work with them and support them. And there is the quality and design. My customers love Junipurr! I was allowed to observe several customers who looked in the mirror with tears of joy. I get messages from customers who text me days later about how happy they are with their decision and how good their jewelry feels. It feels even better for me because I know that I can rely on the quality of the jewelry.
Please continue on this path!

Steven Kolling
Mindbomb Avenue
I love @junipurrjewelry for a lot of different reasons - how they make luxury jewelry affordable, how fun their designs are, how quickly they ship (!!). I especially love how fun their newsletters are and in them how they've created not only a sense of community but have made virtual events to strengthen our togetherness (major shout out to @lola.slider's yoga class). Along with all of that, my favourite part of supporting Junipurr is that they are a climate positive company, which means a lot for the world in general but also for an industry where there is so much waste. I've been feeling inspired by their selflessness and commitment to give back.

Mahalia Sol
Electric Anvil Tattoo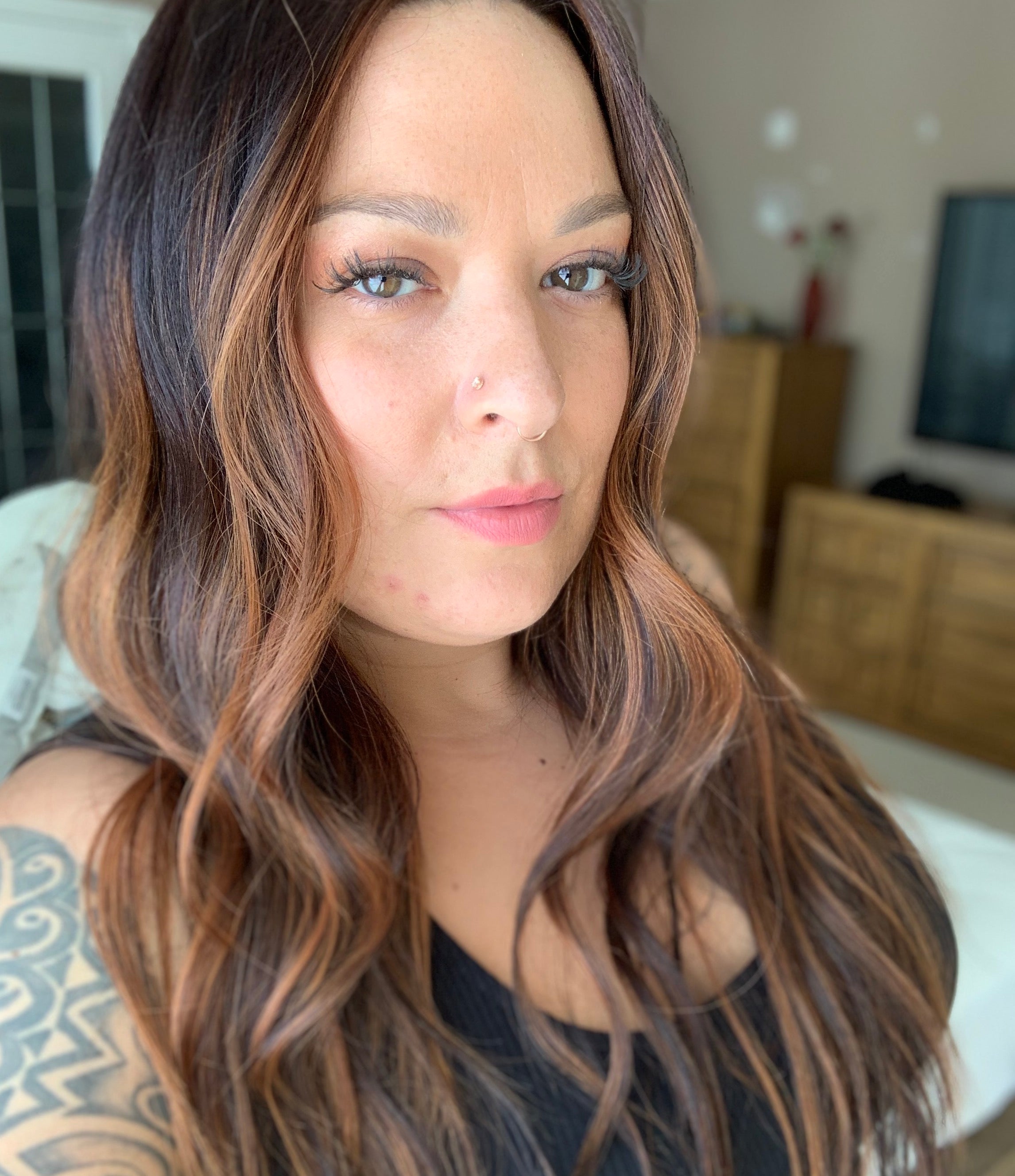 Since I found out a Canadian company was going to be creating gold, I knew I had to be a part of all of this. I started out by following them on Instagram Spring 2020 and watching the growth has been amazing. The consistency and accountability in the product and quality is fabulous. Any returns or issues we've had (and this has been minimal) have been handled with grace and ease.
From receiving my first order with a handwritten thank you card, to winning a plant giveaway for a more sustainable green future, to the fundraising for BLM pieces, I've just truly been blown away by this company. They inspire us all to be better piercers and humans, and for that the industry will be forever grateful.

Courtney Rose
Rose Gold Body Piercing
Being a part of the Pro Team really is a dream come true. Junipurr is the first company I decided I wanted to carry in my studio. I owe a lot of our success to the jewelry we sell. Our clients adore the unique designs, the ease of using the app, the price point and we sure all love how fast  orders can get to the studio.
Junipurr's values just align so well with my own. It was important to me to do things the proper and safest way when opening my studio. I strive to keep bettering my practices and furthering my education. I wanna stand out and make a difference by providing a personalized experience to my clients and Junipurr makes this all possible.
I am so excited to represent another Canadian business and work hand in hand on our continuous growth. 

Alexandra Letarte
The Sapphire Heart
Junipurr has been a game changer in studio from the minute I started carrying their jewelry! Everything from their titanium posts to their diverse selection of gold ends are fantastic and my clients have been loving the opportunity to express themselves in a different way from the standard ball or gem end. I also enjoy their short wait times on orders, in world where you can be waiting months for jewelry orders it is refreshing to be able to have your order usually within days of making the order.
It was incredible easy and smooth to transition the Junipurr brand into my showcase as well. I found the cost of their pieces still made it possible for me to offer prices that weren't an absolute shock to my clients making it easier for them to upgrade their looks to something that showed more of their personality.
Junipurr's variety helps me offer a selection that appeals to all of my clients, whether they want something subtle or they want to go for loud and proud there is usually a piece that Junipurr offers that lets them express themselves in whatever way they desire.
Bringing Junipurr Jewelry into my studio has changed my entire career for the better and I am thankful for all their hard work to offer everything they do!

Vishal Rambharose
Pure Pain Parlour
got to test out some of the first Junipurr jewelry, and right from the start I loved everything about this company. I love being able to offer unique designs to my clients at a price they can afford. My clients appreciate the quick shipping time and all of the creative new designs that get released. The quality of Junipurr jewelry is great and they are so quick to deal with any problematic issues. I'm also a fan of the way that they communicate with piercers in the industry to get feedback to help the company continue to improve and grow. I'm proud to represent Junipurr as a new member of the Pro Team. 

Annie Buechlein
Shop-Crystal Moon Body Arts
Junipurr came along and began offering gorgeous quality gold pieces that our shop could afford even when we were new to budgeting for quality jewelry! We started off with only one or two pieces, and it skyrocketed. Our clients LOVE Junipurr, and we went from stocking one or two pieces as a baseline to 50-60 pieces as a baseline in a very short period of time. It's nice knowing that the jewelry you offer your clients is not only held to the highest of quality standards before it even reaches your shop, but it upholds that quality in years of client wear. Even better yet, should a piece accidentally break, Junipurr has an incredible customer support system that takes care of it in an efficient, quick, and stress free way for both you and your client. I am so excited and honored to be a part of this Pro Team! 

Tricia Brewster
Ink'd Out Tattoos
I've been a huge fan of Junipurr since Day 1. The first time I had an order come in literally every piece left me in awe. The fact that Junipurr has managed to make gold body jewelry so accessible with the consistent quality that they bring has made me a customer for life.

Casey Morason
Red Wing Tattoo & Piercing
When 'mirror finish' actually means mirror finish! The single best labrets i have ever used

Nathan Hague
Utopia body arts
Gold has always been a tricky sell in our neck of the woods, thus I haven´t had much experience with other high end companies. But with Junipurr, it has been easy street since day one!
The designs are gorgeous and the options are amazing, there´s pretty much something for everyone regardless of style. They are also well made with and with good pin connection.
I am so, so happy we literally stumbled across this company, since the ends are flying out left and right and I will gladly continue supporting this team. Not only is their jewelry top notch, but their customer service and support is above and beyond as well!
WH
Wilhelm Hagman
Barbarella Bodypiercing AB
Do you have a story?
We'd love to hear more feedback from our professional piercing community. We're always listening and trying to improve our service. Feel free to contact us at Junipurr with your story today.
Tell Us Your Story