Welcome June!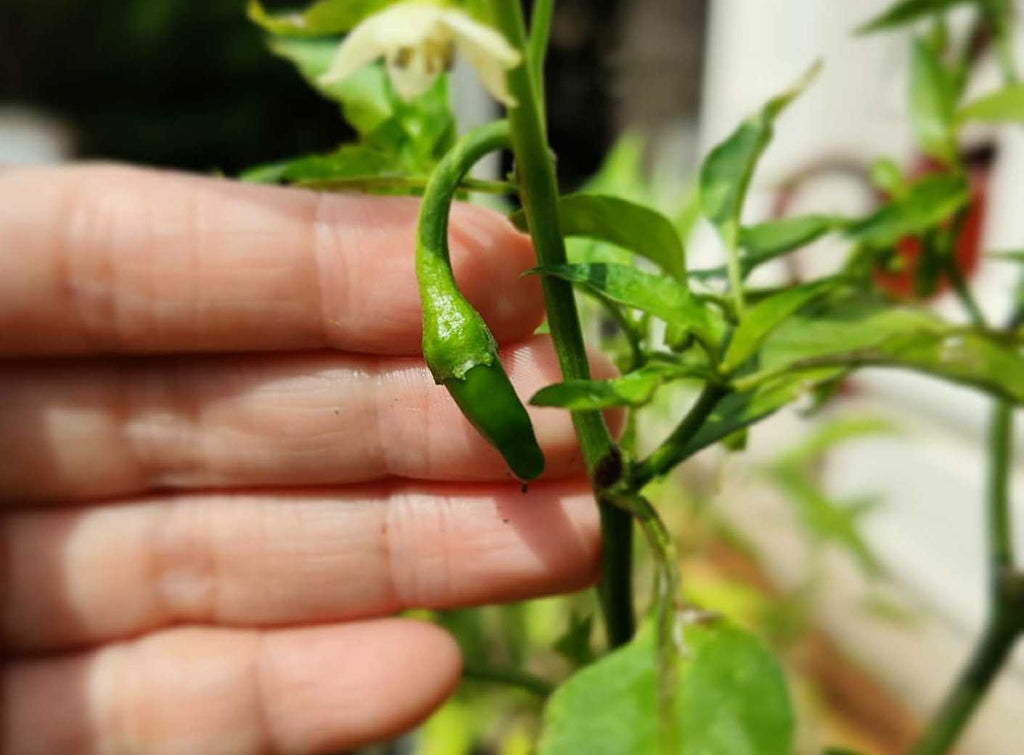 Hi everyone,
Welcome June! I hope you are all healthy and keeping safe during this time. We are finally getting more consistently hot and sunny weather here in Canada and we are enjoying every minute of it. On the personal front, I'm super excited to see my first Big Jim Pepper, Cayenne Pepper and Pea. Loving my new found hobby that's bringing me so much joy every day! From a work perspective, May has been a busy month for us. But I think our most exciting accomplishment is our approval to become an APP Corporate Sponsor! YAY! Thank you all of you for your continued support!
What we've worked on this month:
APP Corporate Sponsor
We are so excited to announce that we are officially a corporate sponsor of The Association of Professional Piercers. We promise as a company, we will always uphold our own high standards that has got us to this point as well as the APP's quality and safety standards when it comes to making beautiful, high quality gold jewelry accessible. We will also continue to do our part to provide a platform where piercers and industry professionals can support one another. We know that many of you are already members of the various APP organizations around the world. We could not be happier to be alongside you and the many other piercers around the world delivery safe, quality and beautiful piercings.
Black Lives Matter
You can read more about this on our previous email or our IG Post.
Introducing our SWAROVSKI Gem Options
Based on the feedback we received from a number of you, we have added Swarovski gem options to our collection! You can find them easily by going to our Gem Ends and Gold Rings and filtering by Swarovski. Thank you for your feedback and please keep them coming!
Blogs
We have published 2 blogs this month based on the topics of interest you have shared. In case you missed it, they are here:
Splitit & PayPal Credit
We launched a new payment plan option named Splitit which allows our clients to place an order and pay for their purchases over time interest free with your MasterCard or Visa cards in up to 3 smaller instalments rather than having to pay the total order cost up front! For more information on Splitit, please visit their FAQ.
And for those who do not have a credit card, PayPal Credit is also available for clients with a PayPal account who want to pay their purchases in small instalments. For more information on PayPal Credit, please visit their website.
Starter Packs!
We have received feedback from some of you about not knowing what to buy. So we have put together a few Starter Packs to help! We have launched 1) The A Team featuring our best sellers, 2) Full House made up for those who are interested in testing out a full breadth of what we sell at Junipurr, and 3) Cheers which is made up for you to try our selection of rings. Our 5 and 10 piece sets come in mixed gold or in your favourite individual gold colour to accommodate your client's preferences. We proudly carry a majority of our ring styles in 5/16 to 1/2".
Restocked!
I know some of you have been waiting for our sold out items to be available again, which is why we have launched a Restocked page! The yellow gold bee sold out in days but don't worry, we have more coming in 2 weeks!
Designs!
This month, we released a few collections of our sketches with you, from drinks, logos, gems, and cuffs. Thanks for voting! They have been sent to production :)
What's next?
New Designs!
We will have 14 of our previously voted new designs up for sale this month! Feel free to go to our Coming Soon page and subscribe to the ones you're interested in by using our Notify me when available function.
360 Product Videos
We bought a new gadget which allows us to take 360 videos of our products. We can't wait to show you how cool it is and you are all more than welcome to use it for marketing if you like! We will be posting the videos under Our Media Kit on our website :)
Thank you for your continued support everyone. I would love to hear from you so email me or IG DM me anytime! Until then, stay safe, healthy and take care of each other! ❤❤❤