Junipurr Journal: April 2022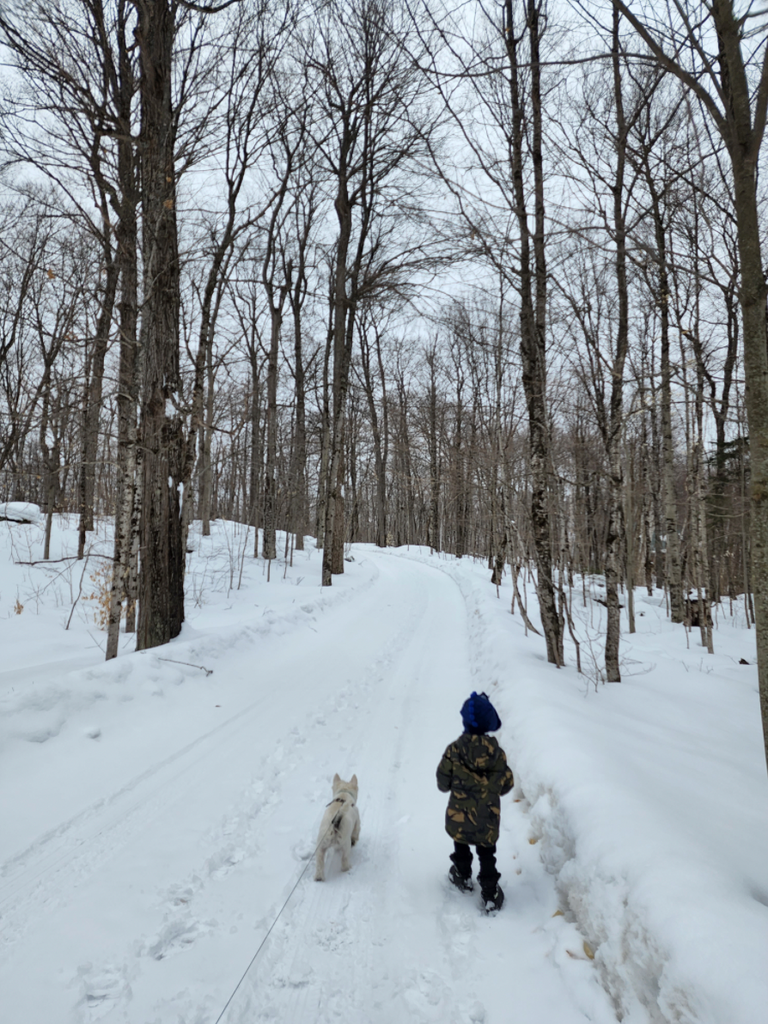 Dear Junipurr Family,
I hope you had a great March!  On a personal front, I am so grateful to have spent a week in cottage country with my family during March Break.  We rented a cottage in Bracebridge which is around 2 hours away and hung out with 4 families for the week, cooking meals, playing board games, and enjoying drinks in the hot tub sharing stories while it was -10 degrees Celsius outside.  We ended the trip with a ski day at a local ski resort and Charlotte had the best time out of all! 

From a Junipurr perspective, we are so happy to have launched a Socks collaboration with @ashesbardole and @stand4socks to help those in need in Ukraine.   
Thanks to those who have provided me with feedback on our new IG Insights Page, which is a resource to give our community insights into what does well for us on social media and why.  We are happy to hear that it is a useful resource and that you will also try out some of the common trends we have identified in your own social media. 
Thank you to those who have made a submission towards our Lookbook Version 2.  We are in the process of putting together the book and can't wait to bring it to life!   
A big congratulations to Braxton for being our March Piercer Growth Fund Winner!  We are happy to be able to contribute to your conference this year.  Have the best time!  
What We Accomplished
 Socks Collaboration
We are very excited to announce a collaboration we have been working on alongside @ashesbardole and @stand4socks to help those in need in Ukraine!
With the current events that are affecting the Ukrainian people, we have chosen to donate one pair of warm athletic socks to those in need in Ukraine, for every pair of Junipurr socks we sell.
Socks are a less commonly donated item because oftentimes we wear them to the point of being far more than gently used. Socks are a vital piece of clothing that keep individuals warm, and healthy. The socks we are donating is naturally anti-bacterial, which is important for people who are spending time outdoors, in colder climates or are spending a lot of time on their feet.
@ashesbardole is a USA-based travelling tattoo artist who has created a beautiful design for these socks, featuring all original artwork, as well as our Junipurr logo.
We have been big fans of Ashes' work for some time now, and are honoured to have been able to collaborate with such a talented individual among the body modification community!
Feel free to share the following link with any of your clients who are interested in socks sales and supporting our cause.  Thank you!
 IG Insights Page
We are excited to announce the launch of our Insights Page on our website.
Our Insights page (nested under the about section of our website when logged in to your Junipurr account) is a resource that will give our community an inside look into what does well for Junipurr on social media, and why!
Social media is a wonderful tool for expanding your brand awareness, as well as connecting with current and new clients.
We hope that our community can use the information on this page as a tool to try out some common trends that we've found success with on our own social media.
Feel free to ask us any questions regarding social media posts, interactions, or strategy on our Junipurr Wholesale Support Facebook Group!
Lookbook Vol 2.
We opened up our Lookbook Version 2 Submissions this month.  Thank you to all of those who took the time to submit their work to us.  We are so excited to put our second lookbook together :)
Our annual Lookbook celebrates the sense of unity, talent, and creativity that piercers around the world have displayed using Junipurr Jewelry.
Junipurr Lookbooks can serve as a visual aid to help clients find piercing inspiration, browse Junipurr jewelry products, and get inspired by their future piercing potential!
This 7" by 9" softcover book will feature work from piercers all over the world. Physical copies of this book will be available upon completion, and be printed in full colour.
All the profits from the sales will be contributed back to our Junipurr Jewelry's Piercer Growth Fund.
Piercer Growth Fund
We're excited to announce that Braxton Nichols @braxtonnichols is our March recipient of our Junipurr's Piercer Growth Fund.
"I'd like to work on growing my social media presence and building more relationships with other piercers!  I'm going to use the money for my trip to Las Vegas this year. It's going to be my first year attending a conference!" - Braxton
With this fund, we hope to highlight and assist other aspects of a piercer's growth, professionally and personally.
It's important to remember that being a piercer is so much more than just the technicals and the jewelry, it's being well-rounded and we hope this fund will ignite and aid in the passion to do better and take care of yourself.
Error Message at Checkout 
We have recently been made aware that some new and returning customers are experiencing an error message regarding their shipping location being unavailable at checkout.
If you are experiencing this error when placing your orders, please reach out to info@junipurrjewelry.com directly and we will personally work on a solution for you. That error message actually means something in your cart is out of stock and we are working with Shopify to correct that messaging to avoid the confusion it's causing.
We apologize for this inconvenience and our team is working on rectifying this situation. Thank you for your patience!
 24 Hour Flash Sale  via Junipurr Jewelry App
We will be continuing our 24 hour Flash Sale weekly via our Junipurr Jewelry App every Wednesday.
Please download our app if you haven't already, to receive these weekly flash sale push notifications from our app.  These flash sales will last for 24 hours each time!
What's Next?!
Curation Tool Update
We have a new Curation Tool update!  We are excited to add Mouths as an additional body part to our Curation Tool on our app.  Please stay tuned for upcoming emails on when this new feature will be updated!
New Arrivals
We have exciting new designs to share this month and we hope you'll love them as much as we do! Plan ahead of time and keep an eye on new arrivals by checking out our Coming Soon page.
Thank you for your continued support everyone.  I would love to hear from you so email me or IG DM me anytime! Until then, stay safe, and healthy and take care of each other!