Junipurr First Look Book - Now Accepting Submissions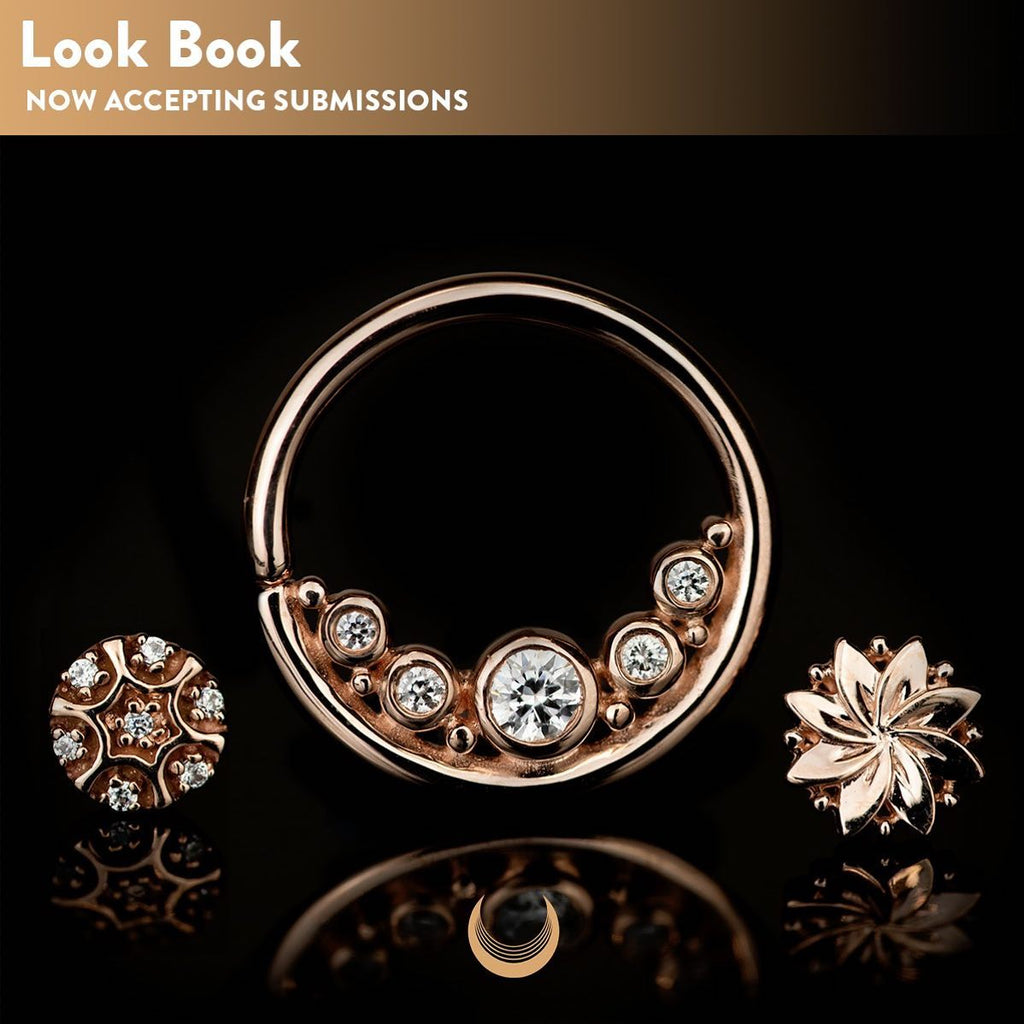 Would you like your photo featured in Junipurr's First Look Book?  Submit today!
We are beyond excited to announce that we are now accepting submissions for our first Junipurr Jewelry Look Book!

Why?
We are creating this look book to showcase a selection of our designs from 2020, as well as feature our clients' work and curations. We intend to create hard copies of this look book to serve as inspiration to our piercers and their clients.

What?
We are looking for 50 pictures to go into this look book.   The selection criteria will include photo quality, range of pieces, unique placement/ collection of Junipurr pieces, and diversity.

Photos can be any of the following:
a) a curation using a silicone ear/ nose
b) a real life curation (on a real person)
c) photography of Junipurr Jewelry

Please ensure 80% of the jewelry shown in each photo (if it's a curation) is made by Junipurr Jewelry.

How to submit your photos?
1. Submit your application via email to info@junipurrjewelry.com or respond to this email before Tuesday Feb 16th. 

2. Please make the subject of your email: "Junipurr Look Book Submission"

3. In the body of your email please supply us with the following information:
a) Your full name
b) Instagram handle
c) 3 words you would use to describe our jewelry
d) 1 word that describes Junipurr as a company
e) Why you choose to work with our jewelry/ company
f) Attach up to 5 high quality images you would like to be featured in our look book without watermarks. 

When?
Please submit your application via email to info@junipurrjewelry.com or respond to this email before Tuesday Feb 16th.

We will select 50 photos to be made into a high quality, magazine-like finish Look Book. You will be contacted by Tuesday Feb 23 if your photo has been selected.

Final Look Book: 
Winners will receive a complimentary physical copy of the Junipurr Look Book.   We will also make them available for sale on our website.   All applicants will receive an electronic copy of it.

We cannot wait to see your work, and best of luck to all our applicants :)

Note: By submitting your application, you are providing your approval for your photos and story be shared on Junipurr Jewelry's social media, print media, and website.