Junipurr Journal: July 2022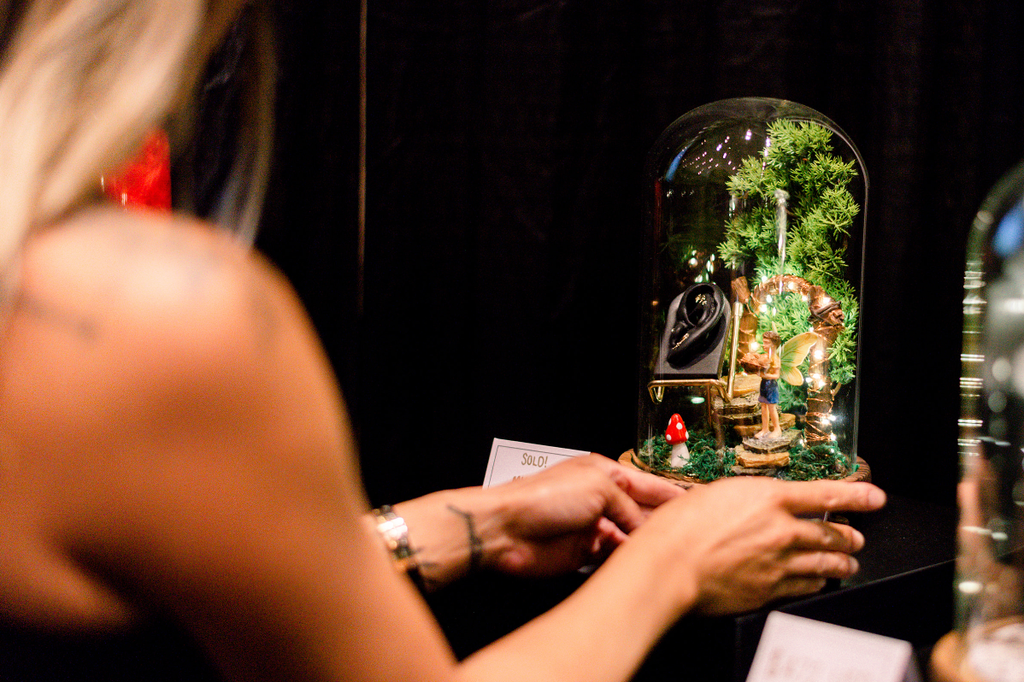 July 2022
Dear Junipurr Family,
I hope you had a great June! 
My highlight from June is definitely attending APP for the first time!!  It was so lovely meeting some of you in person! It's so funny, there's a few of you where we literally made eye contact and we gave each other a hug because we've been email/ IG friends for so long but meeting in person for the first time ever!!  Thank you so much for taking the time out of your busy day to have a lemonade with me, or get a massage at our booth, or just sit and chat with me. 
My heart is full! I can't wait to see you all again at the next conference!
–
What we accomplished:
APP – Thank you!
Thank you to those who stopped by our Junipurr booth at APP last month.  It was so lovely meeting all of you in person! 
A huge THANK YOU to our Pro Team member Jess Sellars for her countless hours and creativity on designing our Curation Domes.  Here are a few pictures of them in case you've missed them.  $100 USD from each dome sold are contributed towards our Piercer Growth Fund.  Thank you from the bottom of our hearts Jess!
Our Mirrored Designs:
You've asked and we've listened.  A few months back, we asked you for your feedback on whether it's a good idea to launch mirrored pieces and you have shared your feedback with us.  Now we are happy to announce we have made mirrored designs for your top voted pieces!
#StepUp Giveaway:
At Junipurr, our mission is to make good quality gold body jewelry accessible to good piercers. We've found that there's an insane amount of piercer talent out there, but without the social following, these piercers are not receiving enough attention for their carefully curated art
In light of this, we wanted to give those piercers a chance to showcase their work, and #STEPUP through the noise with a $150 Facebook Ad credit – so you can show off your work and talent!
Not sure how to run an ad? Not to worry, the lucky winner will receive an easy-to-follow guide on how to promote photos and/or videos via Instagram/Facebook to get you started!
Congratulations to @piercingsbynina13 for being our winner for this month! 
Restock and New Arrivals
In case you haven't heard... our New Arrivals and RESTOCK are now LIVE and available worldwide. That's 14 new designs!!
Piercer Growth Fund
We're excited to announce that Keeli Harris is our June recipient of our Junipurr's Piercer Growth Fund. 
"I started piercing in 2018 but didn't have access to quality materials or jewelry, and I knew I wanted better. In 2021 I moved to a new studio that introduced me to high quality and haven't looked back since.
While changing shops I also restarted my apprenticeship from the beginning, and finally the end is in sight. This year my main goal has been to finish my apprenticeship  and to become an APP certified piercer. With the Junipurr growth fund it can help me cover the costs of certifications and also further my education with online courses.
I unfortunately wasn't able to make it out to the Vegas piercing conference this year but I'm keeping my head high and looking forward to the future. It helps knowing I have so much support out there for me and my career. I'm so thankful my lessons in high quality led me to Junipurr."
With this fund, we hope to highlight and assist other aspects of a piercer's growth, professionally and personally.
It's important to remember that being a piercer is so much more than just the technicals and the jewelry, it's being well-rounded and we hope this fund will ignite and aid in the passion to do better and take care of yourself.
If you're interested in applying for our Piercer Growth Fund for July, you can apply here!
What's Next?
In July we're celebrating #StayingActive! After staying indoors for a couple of years (*cough cough, covid.. pun intended), our goal is to stay active in terms of our mind, body and spirit throughout the month of July!
Join us in moving your body, staying active and spreading the word! Keep an eye on your inbox and our social channels to get involved in the exciting contest we have planned everyone!
PS. Stay on the lookout  for Threaded Gold pieces – coming soon!
–
Thank you for your continued support everyone.  I would love to hear from you so email me or IG DM me anytime! Until then, stay safe, healthy and take care of each other!