Junipurr Journal: August 2022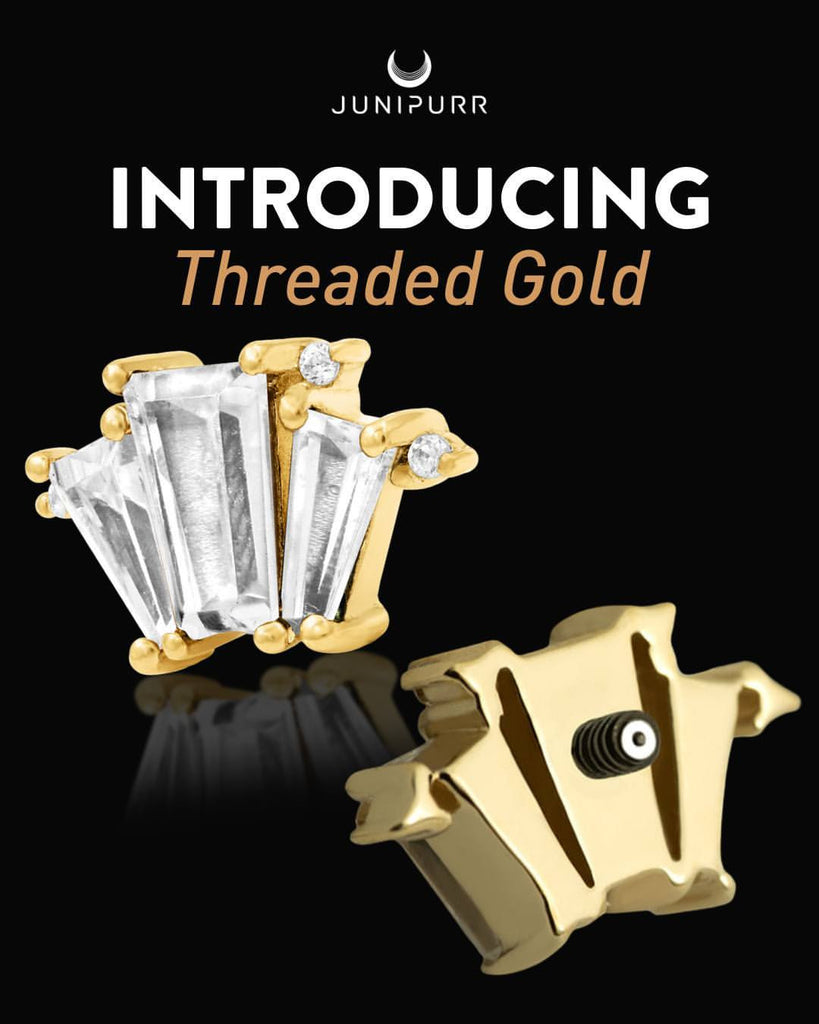 Dear Junipurr Family,
I hope you all had a great July!  I felt like an uber mom this month, driving Charlotte and Jax to and from their summer camps!  And every week we would go for ice cream on our neighbourhood Main Street.  We love summer and are so sad we only have a month of it left!  
From a Junipurr perspective, we launched our 14g internally threaded gold ends!  This was done based on the feedback I've been receiving from a lot of you where you shared you would prefer our heavier jewelry to be made as threaded.  We are also excited to have launched your favorite pieces with both facing sides such as the Willow.  We also launched our Hoodie collaboration with our talented Finnish tattoo artist and friend Handsmark.  Big congratulations to Charlotte Hill for being our Piercer Growth Fund July Winner!
–
What we accomplished
Introducing Threaded Gold!
You asked. We delivered. ⁠
Lock in your heavier jewelry with our brand-new Ti internal threads (14g).⁠
The same intricate designs that you love, meet a world of versatility. Now available worldwide.⁠ 
Our Mirrored Designed
You've asked and we've listened.   A few months back, we asked you for your feedback on whether it's a good idea to launch mirrored pieces and you have shared your feedback with us.  Now we are happy to announce we have made mirrored designs for your top voted pieces.
Junipurr x Handsmark
We're excited to announce our Hoodie collaboration with the talented Finnish tattoo artist, @handsmark  ⁠
Level up your fit with this exclusive hoodie featuring the Junipurr logo with geometric adornments on the left chest and a full back print of an original Handsmark design! ⁠⁠
In celebration of our collab, join us in learning more about his intricate designs and where he draws inspiration from, to create such magnificent works of art on the body ⁠
Q: What does your art represent?⁠
Handsmark: "Through sacred geometry I intend to represent, in my own way, the strong connection with divine and spirit"⁠
Q: What inspires your work?⁠
Handsmark: "My work is inspired by sacred geometry and different cultures, because of many years of traveling"⁠
Q: How long have you been creating art?⁠
Handsmark: "I guess most of us create art since we are kids; painting in the school, doing handcrafts, etc. Professionally, I started in 1997"⁠⁠
Q: Do you have any piercings? If so, what piercing(s) do you have?⁠
Handsmark: "I used to have nipple piercings and also in my genitals but I took them away. I just keep a ring on the side of my nose"⁠⁠
Q: What's a piece of advice that you can share?⁠
Handsmark: "Be kind, treat others as you would like to be treated"⁠
Limited quantities available – grab it while supplies last.
Piercer Growth Fund
We're excited to announce that Charlotte Hill is our July recipient of our Junipurr's Piercer Growth Fund. 
"My main goal for this year is to grow my jewellery range and have something for everyone. I sell a lot of Junipurr as my clients (and myself) absolutely love everything about Junipurr and also the consistent support they give to their customer base but also all the outside work they do for unbelievable causes.
I will be using the growth fund to help towards my UKAPP conference ticket along with getting some more fantastic pieces in for my wonderful customers."
- Charlotte Hill
With this fund, we hope to highlight and assist other aspects of a piercer's growth, professionally and personally.
It's important to remember that being a piercer is so much more than just the technicals and the jewelry, it's being well-rounded and we hope this fund will ignite and aid in the passion to do better and take care of yourself.
If you're interested in applying for Piercer Growth Fund for August, follow the link below:
https://junipurrjewelry.com/pages/junipurrs-piercer-growth-fund
Winner will be announced on Aug 15th. Good luck!
Whats Next?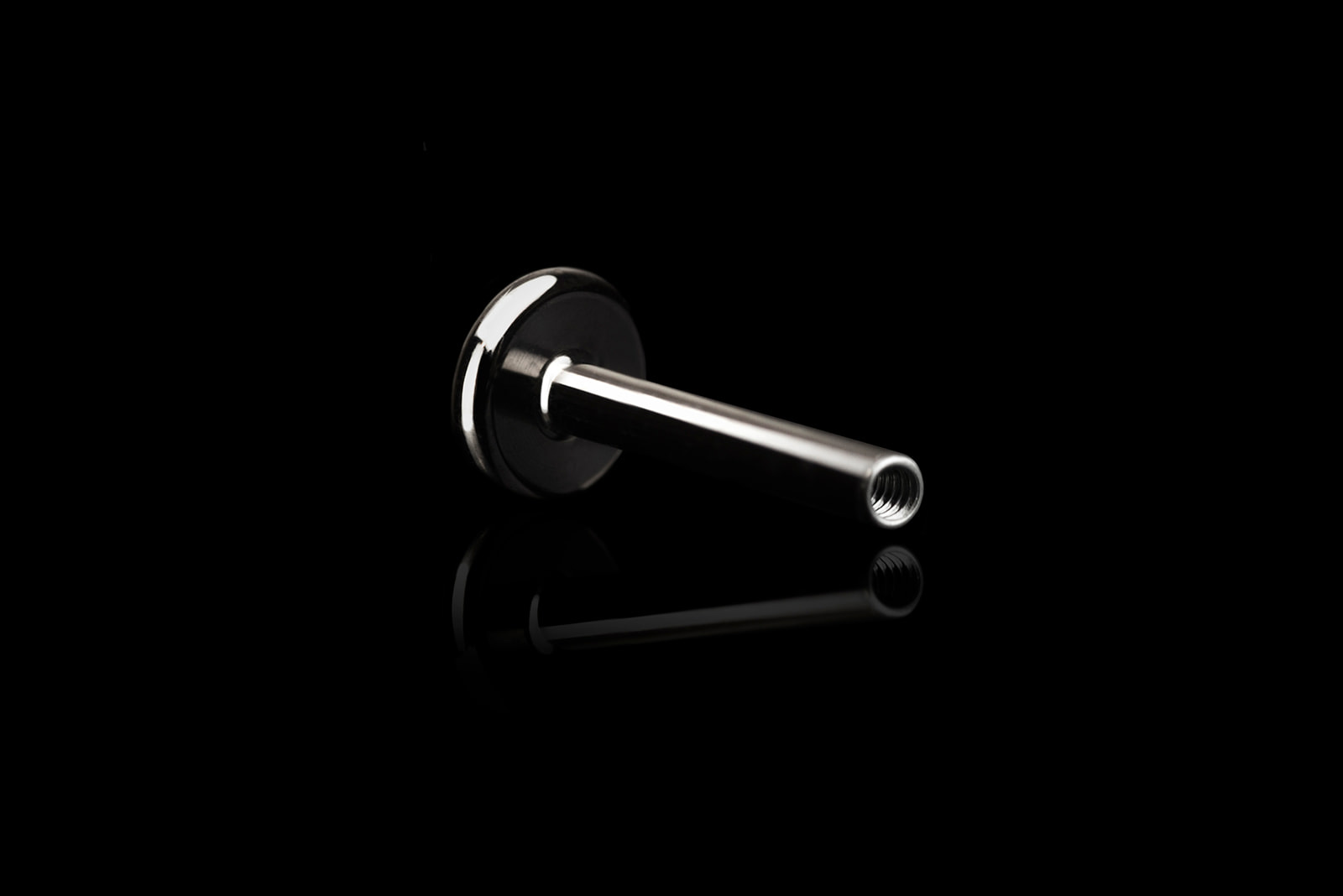 14G Threaded Posts
We're launching our first 14G internally threaded titanium labret post! Junipurr titanium threaded labret posts are made with verified implant-grade ASTM F-136 Titanium (6AL-4V-ELI) that is APP Approved.  These labret posts are designed for use with Junipurr Jewelry but fit most APP-approved threaded ends.
SMS special offers
Now you can get text updates from us! Be the first to know about new designs, restocks, exclusive deals & more.
–
Thank you for your continued support everyone.  I would love to hear from you so email me or IG DM me anytime! Until then, stay safe, healthy and take care of each other!