Hello August, from Junipurr!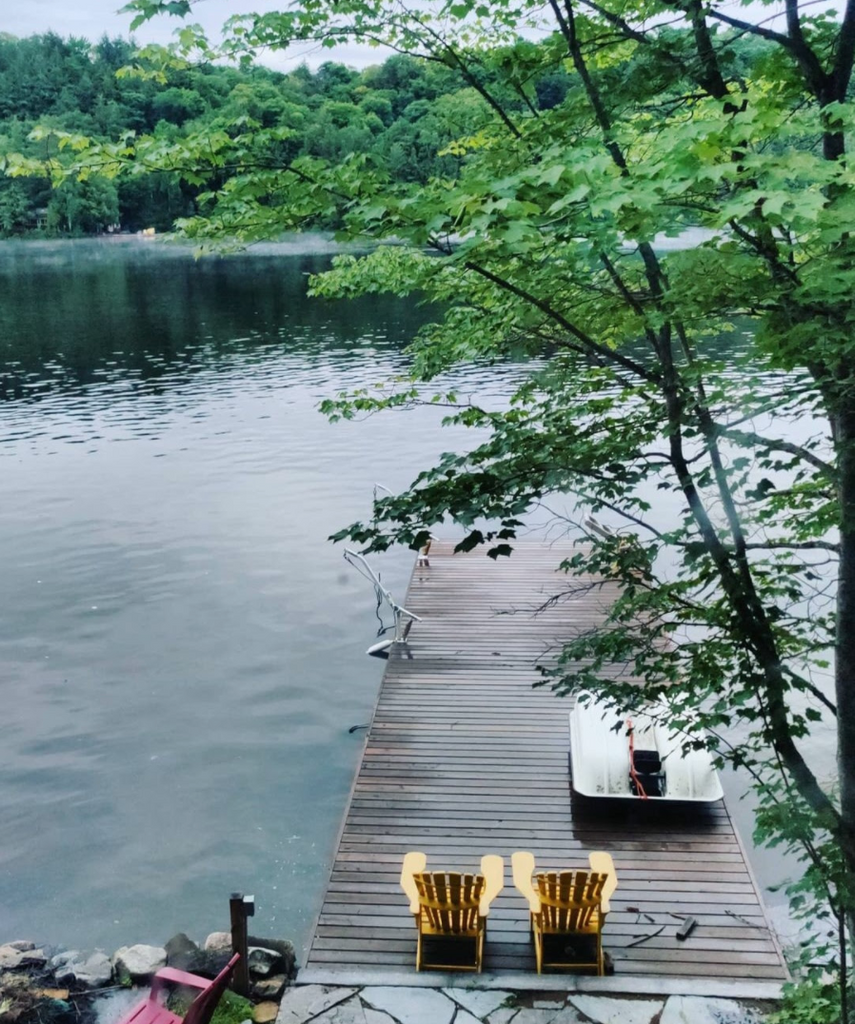 Dear Junipurr Family,

I hope everyone is enjoying their summer so far!  The weather has been amazing here in Canada.  We spent a few days on the lake for our annual cousin's cottage trip which was extra special this year because my 10 and 12 year old nieces spent some time creating new designs for Junipurr.  Thank you to those who have voted on our IG, we are so excited to bring their designs to life!  Thank you for supporting these young artists.     

From a Junipurr perspective, we have been working on making verified implant grade ASTM F136 titanium threadless labret posts which are APP approved.  We learned from the last survey that many of you would like to buy both gold ends and titanium labret posts in tandem, and that made a lot of sense to us!  Our mission is to make jewelry as accessible to as many good piercers as possible, and by accessible we mean inexpensive, ready to ship and high quality. We understand high quality titanium is the foundation of a piercer's success.  If you are interested in joining this beta test, please email me and I'll send you the link to it.   We can't wait to hear your feedback!
What we've worked on this month:
Lookbook Vol. 1
We launched our first lookbook ever!

This lookbook celebrates the sense of unity, talent, and creativity that piercers around the world have displayed using Junipurr Jewelry.  This lookbook can serve as piercing inspiration for clients to flip through in your studio, a catalogue of jewelry your clients can choose from, or just a sweet coffee table piece to enjoy in your home!

Thank you to those who contributed to this lookbook. We are beyond grateful that you've put your trust in our jewelry, and have allowed us to feature your piercings, curations, and styling techniques!

Click the link below to view a digital version of our lookbook!
https://issuu.com/sarajunipurr/docs/junipurr_7x9_singlepages_july26

All proceeds of our Lookbook will be going towards our monthly Piercer Growth Fund to support our Junipurr community!
Junipurr's Piercer Growth Fund
We are happy to announce Dominik Jahr from Ronin Body Arts Ltd is our July Recipient of our Junipurr's Piercer' Growth Fund. 


"I have just opened my own new studio roughly 4 weeks ago and I am still in the phase of trying to break even between paying bills, restocking jewellery and making the studio a fully inclusive and relaxing space while also organising regular monthly art exhibitions and events at the studio. 

I am trying to buy tickets for this year's BMX conference in Germany but was not sure if I could afford it whilst trying to slowly expand the jewellery range within the studio. Now I should be able to do both! 

My goal for this year is to have a smooth-running studio that provides for me and my loved ones whilst being the main address for high-end body piercing and high-end body jewellery in the area.

Junipurr will definitely help me with it."

With this fund, we hope to highlight and assist other aspects of a piercer's growth, professionally and personally.

It's important to remember that being a piercer is so much more than just the technicals and the jewelry, it's being well-rounded and we hope this fund will ignite and aid in the passion to do better and take care of yourself.

If you're interested in applying for Piercer Growth Fund for August, follow the link below:
https://junipurrjewelry.com/pages/junipurrs-piercer-growth-fund

Winner is announced on the 15th of each month!  :)
Pro Team Picks
We've invited our seasoned pros to talk about the Junipurr pieces they are most excited about and why you should be too!   Click to see Emma and Joanne's Pro Team Picks!
What's Next?
New Designs
We have added our Coming Soon designs here.  Feel free to subscribe to them on our Coming Soon page so you will get an email notification when they become available, around mid-August timeframe.
Thank you for your continued support everyone.  I would love to hear from you so email me or IG DM me anytime!   Until then, stay safe, healthy and take care of each other!