💕 Welcome February 💕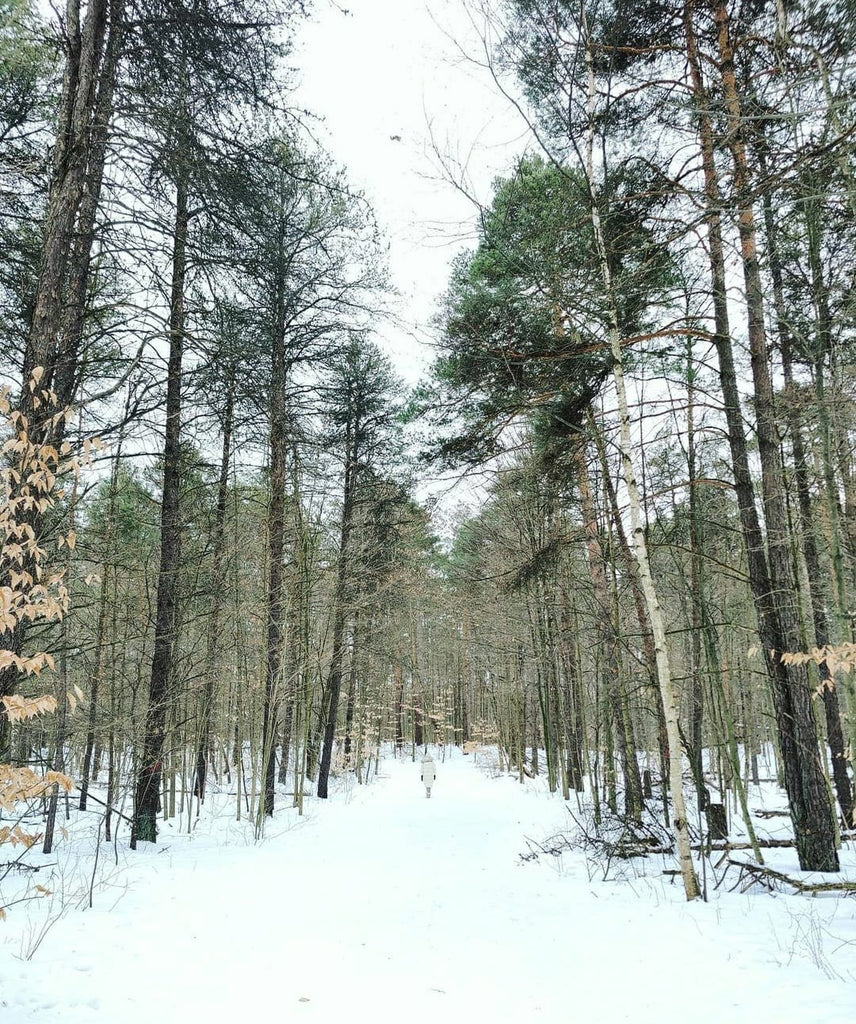 Hi everyone,

I hope you are all keeping well.  Can't believe it's February already!  Time flies even during these cold winter covid months.  We have been getting lots of snow here in Canada.  Charlotte and Jax loves snow so we try to take them tobogganing down the street after Charlotte finishes her virtual school.  I've also started going hiking in near by forests.  Below is a picture of me walking through the Porritt Tract Forest.  It was the perfect day for it.

From a Junipurr perspective, we have been busy on multiple fronts.  We launched our #junipurrgold contest and it was so nice hearing all of your #myfirsttime stories.  I hope your stories will encourage other piercers who are not currently carrying gold to give it a try!  We also made great progress with our Curation Tool and we can't wait for all of you to try it out!!  We have also been working on new designs, thanks so much for voting on IG weekly!  And my day just got better when @piercing_by_gina messaged me "Opening the packages from you is better than Christmas".  Thanks for making my day!
What we've worked on this month:
Our #JUNIPURRGOLD Contest

We launched our first contest of 2021 - #junipurrgold #myfirsttime!   As we continue to work towards our goal of Making Gold Accessible, we want to help our community take the first step in offering gold to their clients!   Throughout the month of January, we shared how we are making #junipurrgold accessible and how we are helping piercers and studio owners take that leap to place their first order.   We also invited our clients to share their first time with us, answering questions such as "What was your first time like buying gold jewelry? How did offering gold jewelry impact your business? Your budgeting? Your clientele?"  

Thank you all for sharing your stories with us!  Congratulations toRonny Leng from Spec Body Art for winning a $300 USD shopping spree on our website!  
Junipurr Curation Tool!

We have been working hard on developing our Curation Tool and we are excited to share that we are really close to launching it to all of you!  Below is a list of things you'll be able to do with our tool:
1. Walk through Tutorial to learn how to use our tool
2. Select a wide range of shades of the default ear


3. Upload your own image and resize as required 




4. Flip the ear or uploaded image (mirror image)




5. Curate ear/ uploaded image using jewelry pieces that's currently in stock.  Resize, rotate and move the  jewelry pieces around




6. Search for different jewelry, select jewelry by type (best sellers, gold ends, gem ends, gold rings), select jewelry by colour (yellow, white or rose)




7. Delete a jewelry piece from the canvas




8. Add all jewelry from your curation to your shopping cart and check out




9. Save and share your curation 



Here are 2 curations I've created using 1) a default ear from the tool and 2) by uploading an existing photo by @cosmicpiercing.
We made too much

We launched a new page named "We made too much" for products which we made too many on!  These products are automatically discounted on the page so no additional discount code is required!  Check it out here: https://junipurrjewelry.com/collections/we-made-too-much
More Designs and Accessories coming

We are planning to launch a few more designs you have previously voted on this month.  Stay tuned for our product drops!  With new accessories too - 3 new jewelry displays specifically!
 
Junipurr Curation Tool!

We will be launching our new Curation Tool in our Junipurr Android and iOS apps in a few days!!!  Stay tuned!  Kind reminder we plant a tree for every download!  Thank you in advance for growing our Junipurr Forest!
 
Our 1st Anniversary

We will be celebrating our 1 year anniversary on February 20th 2021.  We can't believe it's been almost a year since we launched Junipurr!   We couldn't have made it here without all of you. Big hugs to all of you!  Life has never been the same!
Thank you for your continued support everyone.  I would love to hear from you so email me or IG DM me anytime!   Until then, stay safe, healthy and take care of each other!